The latest edition of the triennial Prospect New Orleans was scheduled to open in October 2020, and to coincide with the fifteenth anniversary of Hurricane Katrina and a momentous national election. With these events in mind, Prospect.5's creative directors, the Los Angeles-based curators Naima Keith and Diana Nawi, chose a resonant title—"Yesterday We Said Tomorrow," a nod to an album by the New Orleans-based jazz musician Christian Scott and a reminder that important dates on the calendar are occasions for evaluating progress. They also reached out to artists who were, in various ways, reflecting on history and feeling its reverberations in the present.
Then, history kept happening—or, to put it more accurately, a succession of crises of historic proportions. First, the initial waves of the coronavirus pandemic led to the triennial's yearlong postponement (as was the case with many other art exhibitions and festivals). Then, in the summer of 2021, the Delta variant spiked with deadly force and speed in Louisiana and other Southern states. In late August, just as case counts were starting to come down, the Category 4 storm Hurricane Ida swept through New Orleans and left areas without power for over a week.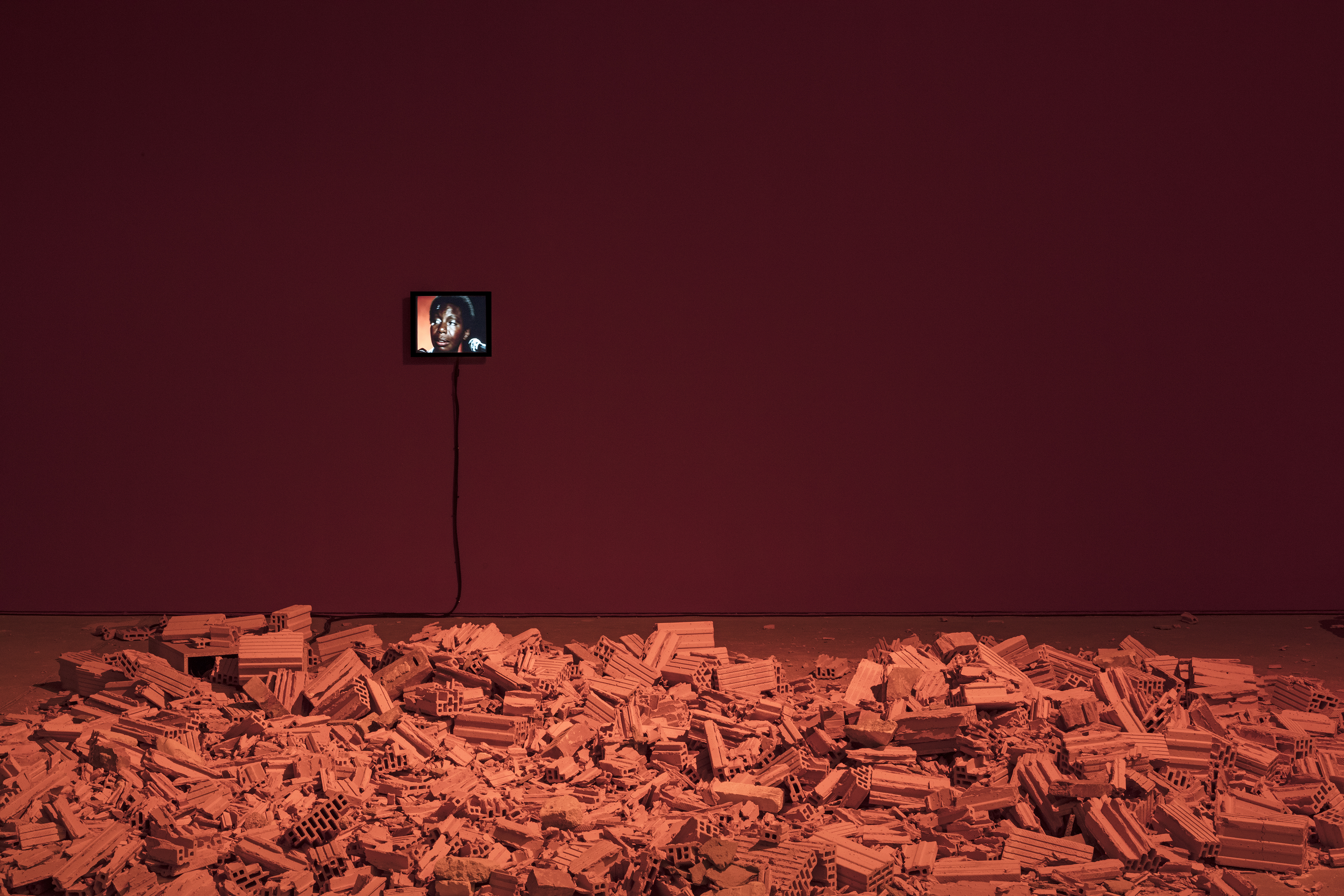 All of this wreaked havoc on the already complicated installation process for Prospect, which involved fifty-one artists and some twenty different venues and additional public spaces across the city. Another postponement was unthinkable, but the organizers chose to delay the usual kickoff events for the triennial from October until January. A few projects will have staggered debuts during the three-month run of the exhibition, and the gala originally scheduled for the opening in October has been moved to January and will be more of a closing ceremony. But as of this weekend, there will be plenty of art to experience—and history, both made and in the making. 
"It is an exhibition that is informed not only by history, but also, and perhaps more so, by its echoes into the present, and the possibilities these resonances might reveal to us," as Nawi writes in her essay for the Prospect.5 catalog. New Orleans, she notes, is a city "where social, political, and environmental catastrophes emerge to deadly effect again and again."
In a phone conversation, her co-curator Keith also took a long view—referring back to the political climate that was present when the plans for the triennial first took shape. "We really wanted a title that both referenced history and how history has informed the present—in very direct ways and in winding ways," she said. "We were struck, when we started planning the exhibition almost four years ago, by the ways in which people would say, 'This is an unprecedented moment.' It really wasn't unprecedented—it wasn't something that had never happened before."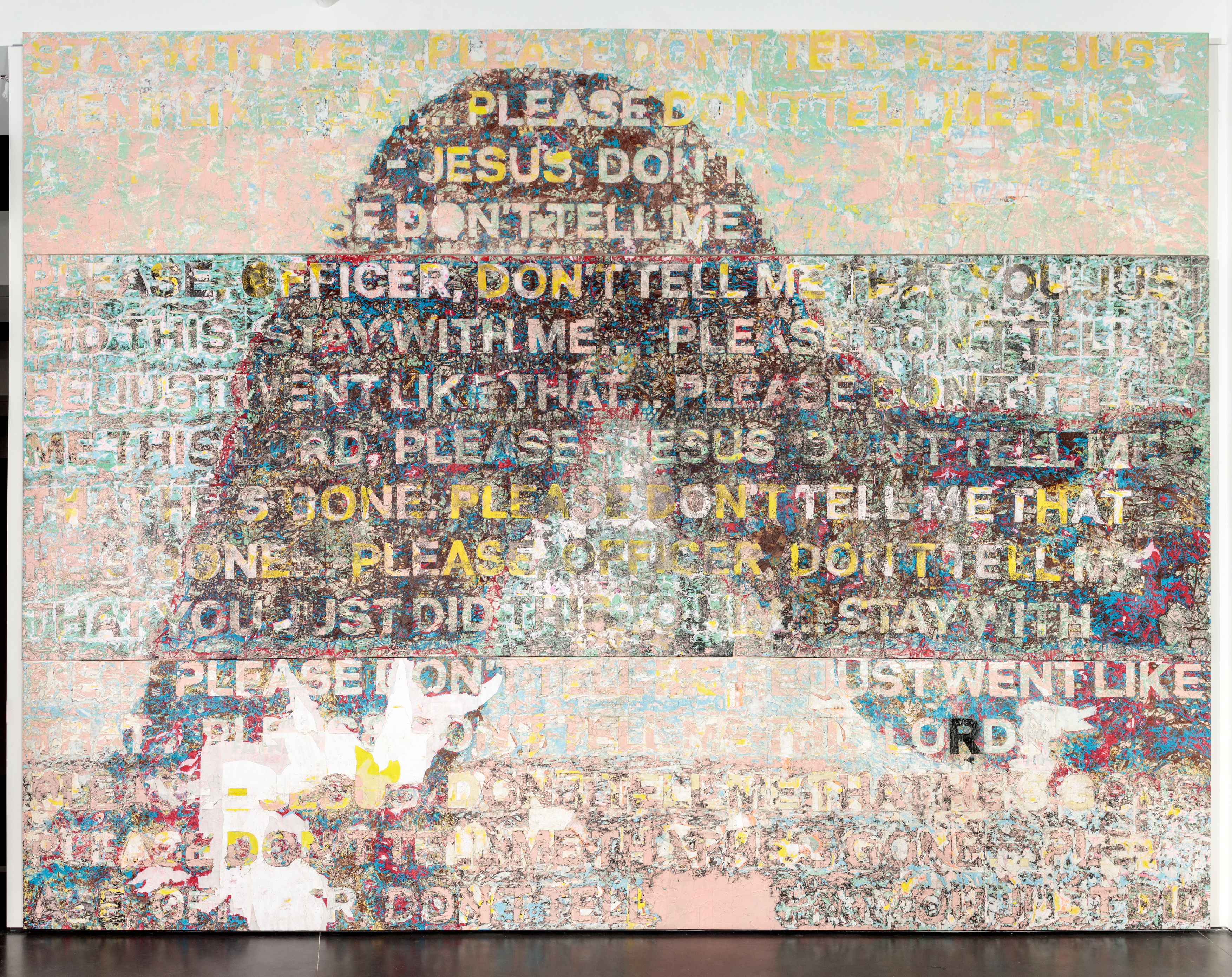 Both curators, in recent conversations with Artful, said that although the logistics of the triennial have been in flux, their larger vision—and most of the artworks—did not change much with the postponement. The artists in Prospect.5 are in a mood of purposeful retrospection, and they are looking hard at structures and systems that were in place long before 2020. As Nawi said, "When you're in New Orleans history weighs very heavily on that city and is big business there. Artists are thinking about disentangling, opening up, or contesting some of those narratives. That might come through music, or through historical documents, or the land and landscape."
The Prospect.5 artist Josh Kun is working across a couple of these categories, revisiting a landmark series of performances by a Mexican cavalry band that took place at the 1884 World Cotton Centennial in New Orleans. These concerts, designed to showcase the city's role as a gateway to Mexico and Latin America, drew enthusiastic audiences and were a key moment in the development of New Orleans's famously cross-cultural music scene. At the Historic New Orleans Collection, Kun has organized an archival exhibition of sheet music from this time; during the run of Prospect, he will also be gathering local musicians to perform some of the 1884 concert's greatest hits.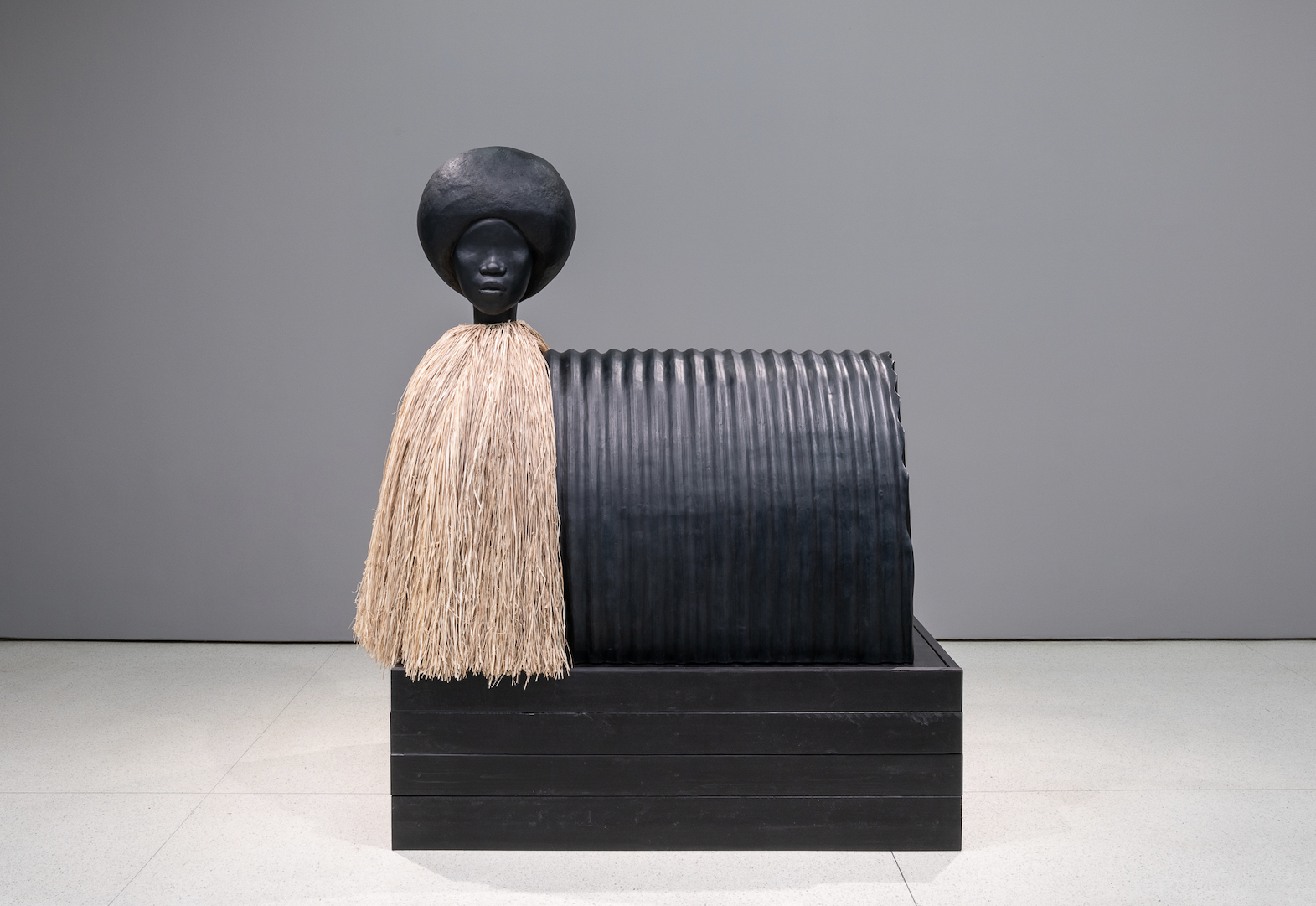 Another project, by the Turner Prize-nominated London-based duo Cooking Sections (known for exploring issues of sustainability in agriculture and the food industry), looks at oyster farming in the Gulf region. Their exhibition, located at the New Orleans restaurant Seaworthy, will consider the ways in which oysters function as records of the past as well as early warning systems for climate change.
Other artists are exploring the history of divisive monuments in the city. At the Ogden Museum of Southern Art, Glenn Ligon is continuing his series of neon wall texts—installing blazing records of the dates on which major Confederate monuments in New Orleans came down, with particular attention to whether a removal was performed by citizens or the government. And Simone Leigh, ahead of her much-anticipated U.S. Pavilion at the 2022 Venice Biennale, will be debuting a new large-scale sculpture at Tivoli Circle—right in front of the empty pedestal where a statue of the Confederate general Robert E. Lee stood until the city took it down in 2017.
"She is placing a sculpture there to start a conversation about an alternative to what was there before," Keith said. "It will not be there permanently. It will not in any way suggest what should be there, but it will start a dialogue around what monuments could look like, who they could honor."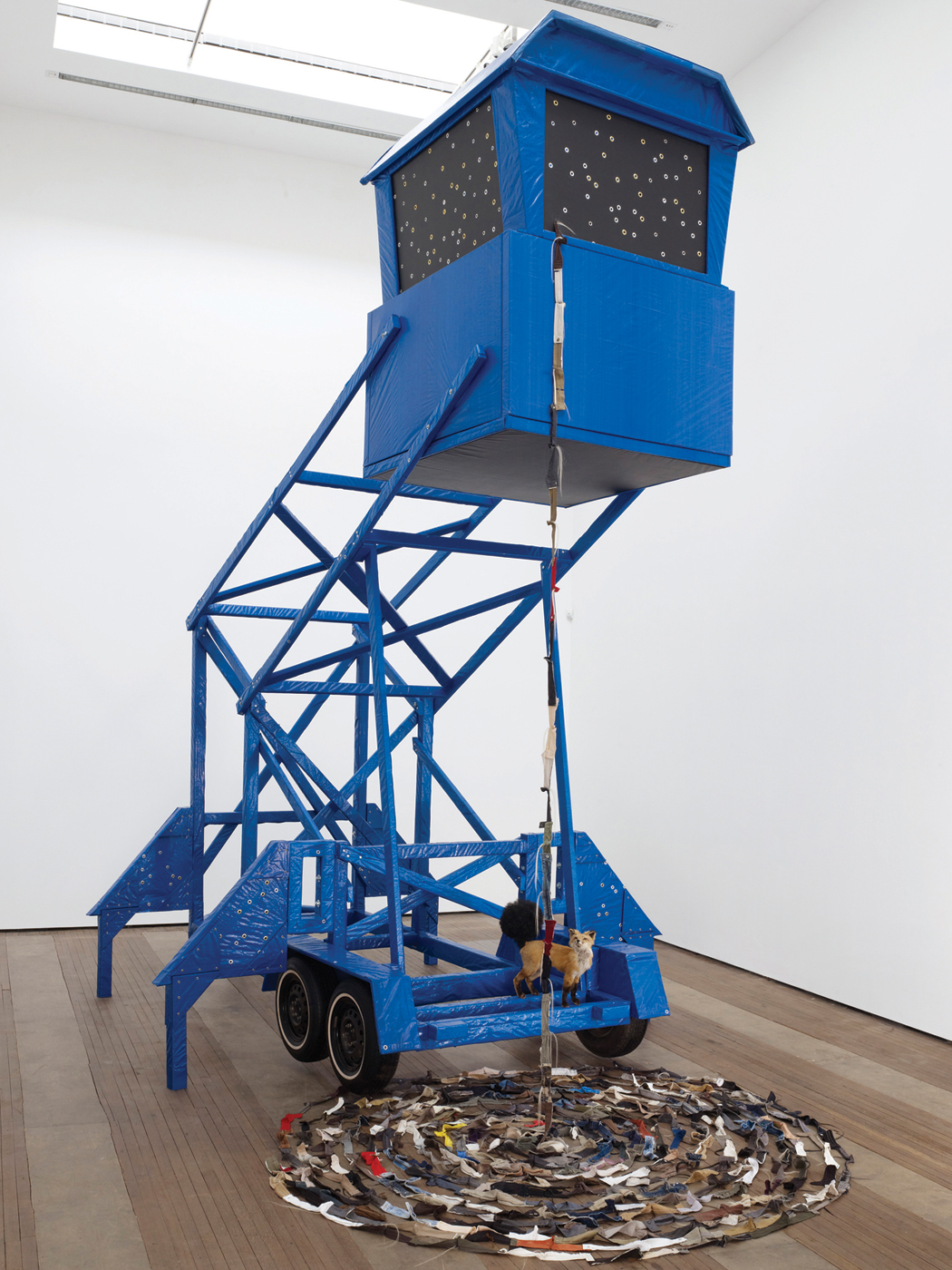 The reexamination of history extends, in Prospect.5, to the history of the triennial itself. Keith and Nawi have invited five artists who participated in 2008's Prospect.1—Willie Birch, Mark Bradford, Dave McKenzie, Wangechi Mutu, and Nari Ward—to return for Prospect.5. Bradford, who made a poignant statement about the suffering of Hurricane Katrina with the 70-foot plywood ark he installed in the Lower Ninth Ward for Prospect.1, is showing a wall-based installation of papier-mache globes inside the Contemporary Arts Center New Orleans; in the catalog, Keith describes the new work as "an image of a scorched Earth."
As the curators emphasized, the focus on history in Prospect.5 is a way of envisioning the future. "If you are more honest about the historical record or how it impacts the present, what might that yield? With regard to the events of last year, many people already knew that a lot of change is necessary—structural change to ensure people's basic well-being," said Nawi.
"What does that look like? What is resistance? What is community? What is mourning? Those questions play out across the United States and in New Orleans in a very public way. New Orleans always bounces back and is so resilient, but then why is New Orleans always in this circumstance of having to do that?"