Collections amassed by artists are some of the most revealing because they often contain works acquired through swaps with or as gifts from their peers. The Sotheby's auction "Dear Keith: Works from the Personal Collection of Keith Haring," running online from September 24 to October 1 (with works on view by appointment from September 26 to 30), includes many examples of this practice. It also gives us some insight into the diverse friendships and relationships Haring, whose graffiti-inspired murals of energetic figures celebrated New York's queer community in the 1980s, had with fellow artists.
The art comes from the Keith Haring Foundation, established by the artist shortly before his death from HIV/AIDS-related causes in 1990, and all proceeds will benefit the Lesbian, Gay, Bisexual, & Transgender Community Center of New York (which in 1989, as part of a show celebrating the twentieth anniversary of the Stonewall Riots, commissioned a large mural by Haring that can still be seen at the Center today).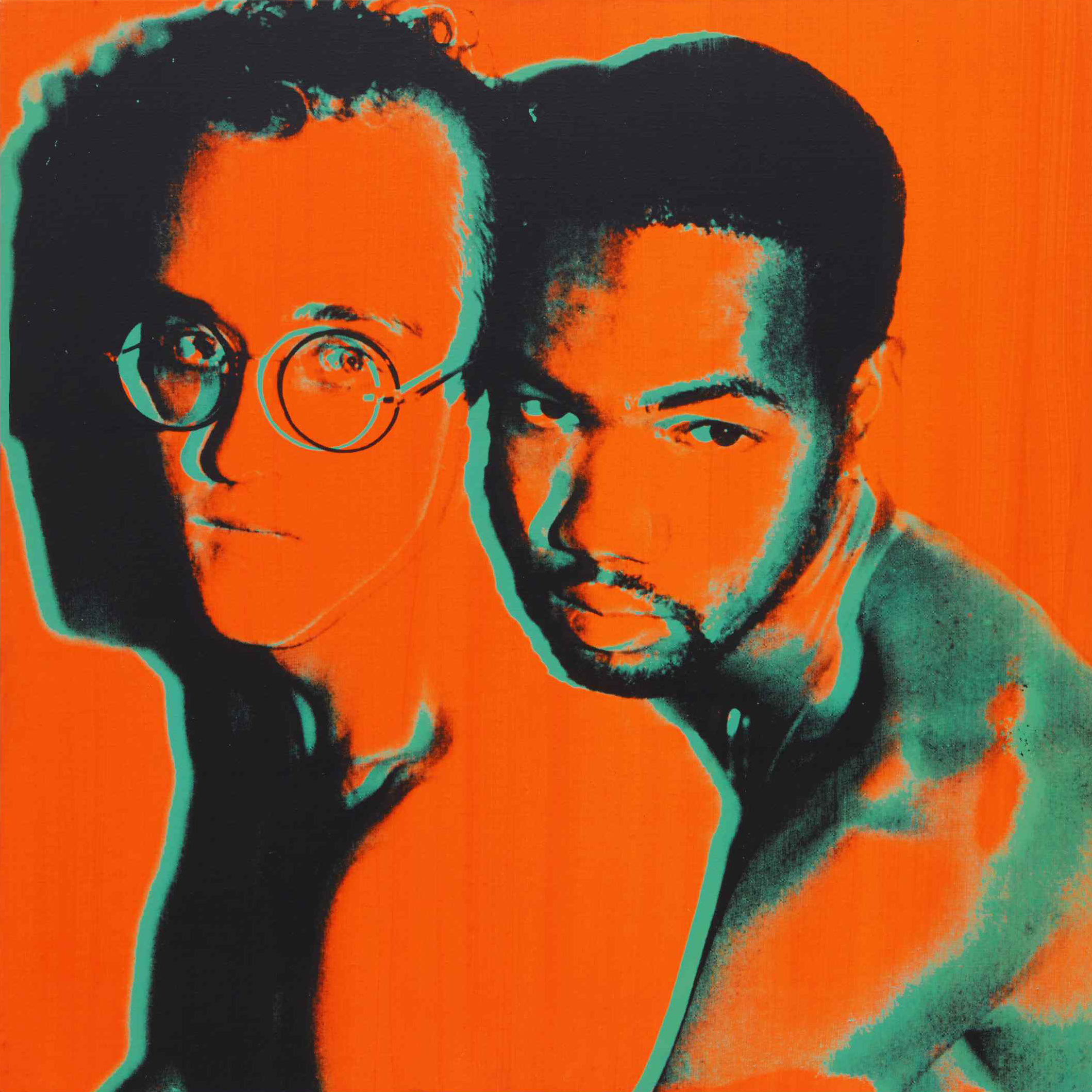 Haring counted Andy Warhol and Jean-Michel Basquiat among his famous friends and admirers. Although making the initial connection to the notoriously aloof Warhol took some effort on Haring's part, requiring an introduction from a mutual friend, they eventually became close enough to trade gossip and artworks. The Sotheby's auction includes an intimate Warhol portrait of Haring and his partner at the time, Juan DuBose, posing cheek by cheek, as well as a small, quickly executed acrylic on aluminum outline drawing of a head and crown by Basquiat.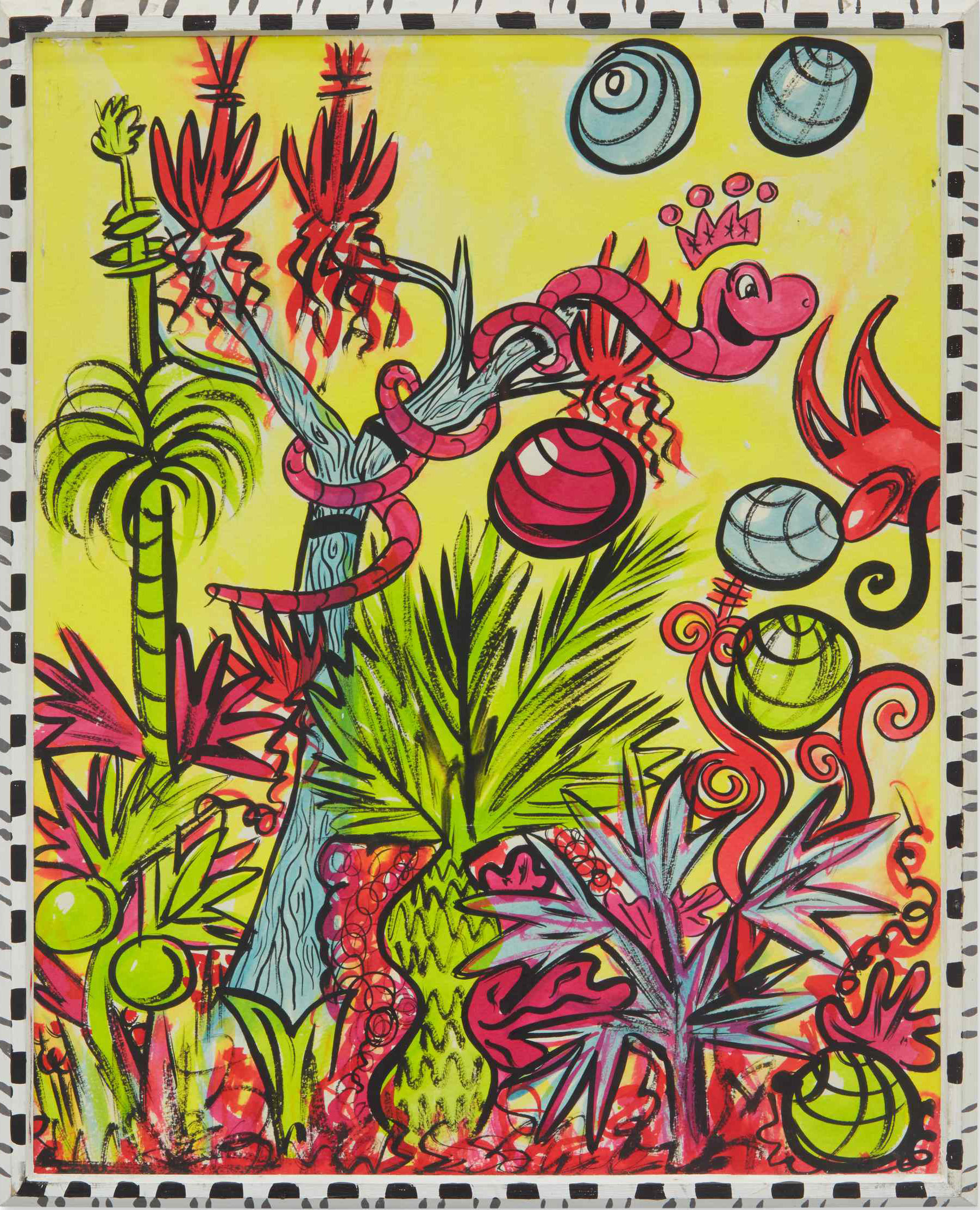 Other lots reflect Haring's place in the circle of artists that frequented the East Village nightspot Club 57, including works by the photographer and performance artist Tseng Kwong Chi (who became Haring's "official" photographer and captured his ephemeral subway drawings) and the Surrealist-influenced painter and fellow School of Visual Arts student Kenny Scharf.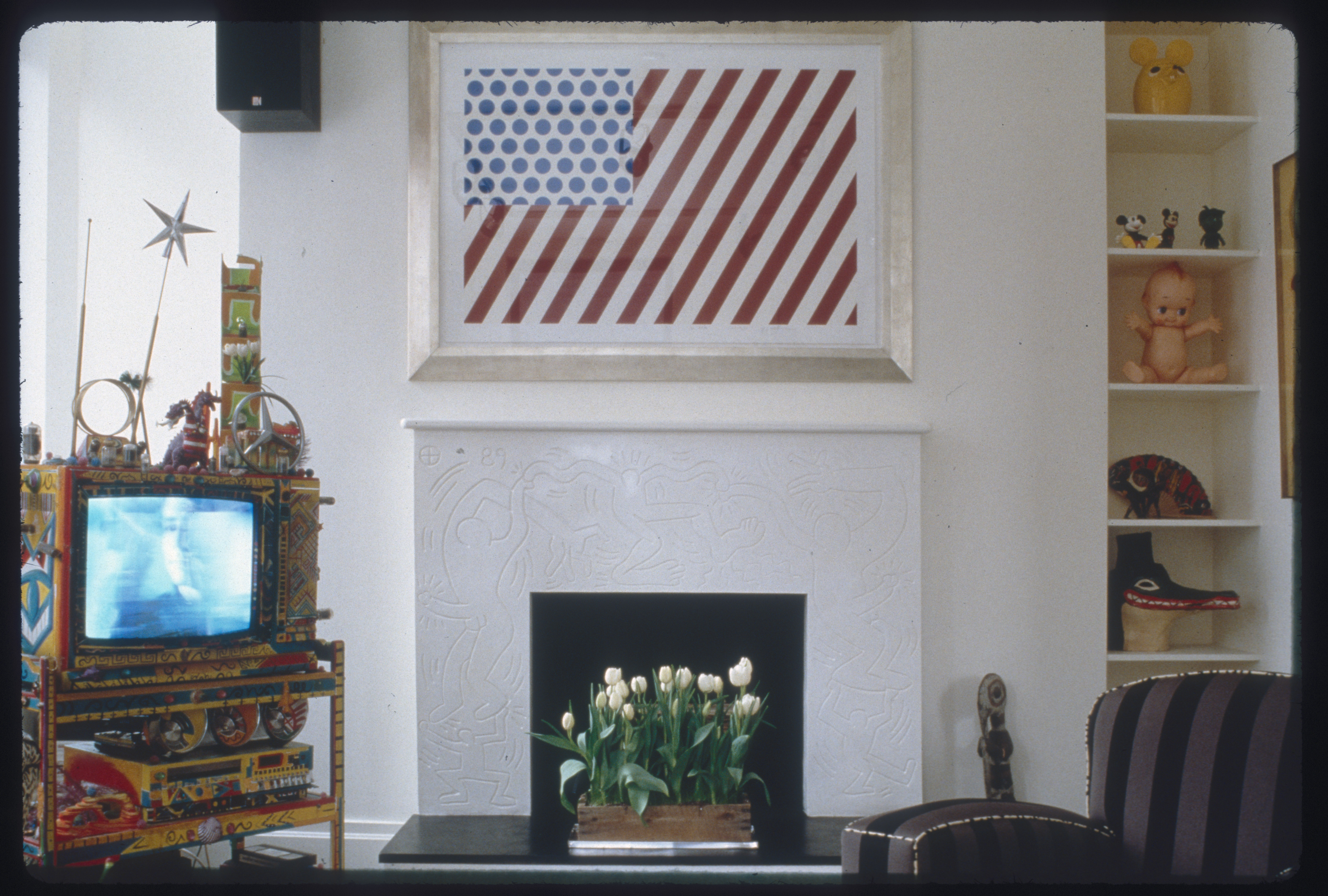 Roy Lichtenstein was certainly not part of Haring's downtown club scene, but as a pioneer of graphic, cartoon-inspired art he was in the younger artist's personal canon. Haring owned a couple of Lichtenstein's prints including Forms in Space, a reworking of the American flag with diagonal stripes and blue dots, which he installed over the fireplace in his apartment and is among the works at Sotheby's.
Overall, "Dear Keith" is a rare chance to see which artworks Haring, whose connections to street art, nightlife, and activism made him very much an artist of public spaces, chose to collect and live with.
Images: Andy Warhol, Portrait of Keith Haring and Juan DuBose. Kenny Scharf, Untitled. Keith Haring's LaGuardia Place apartment, photograph by Nancy Hill.