In his monthly column "Impressions," Artful's co-founder and chief curator Matthew Israel shares five current art world topics he is thinking about—and believes you should be thinking about as well.
This month I am focusing on some predictions for the not-too-distant future. With the art world moving, cautiously, toward a reopening, people who have been taking things one day at a time are now starting to plan ahead again and are wondering what comes next. Below are a few prognostications.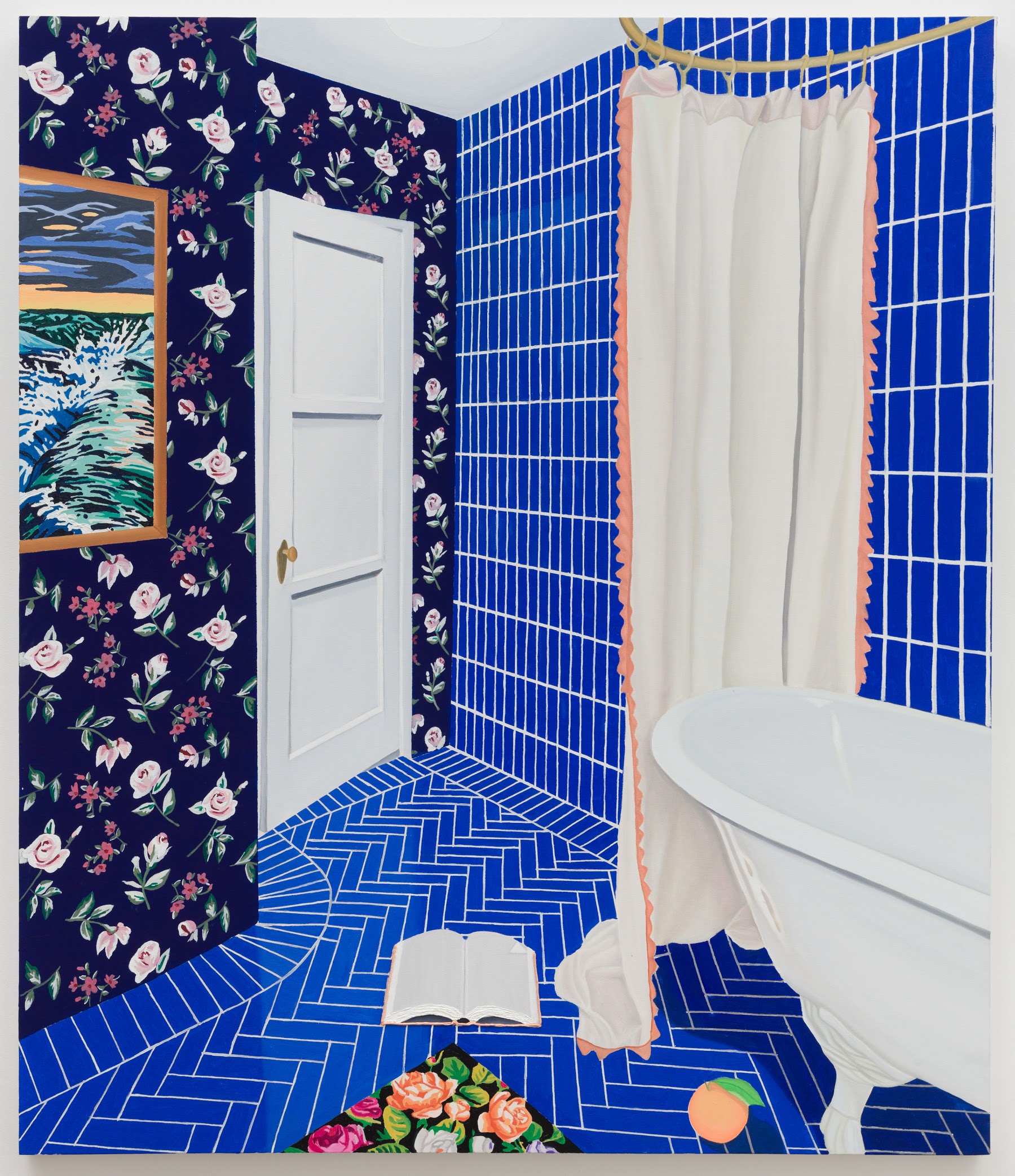 The Art of Covid
There is a good chance that we will look back on the past year—and potentially longer, depending on how vaccines, variants, and herd immunity all progress—and define a category of works as "Pandemic Art" or "The Art of Covid." 
Attempts have already been made to aggregate this work, focusing on shared attributes such as domestic interiors, studio views, or a sense of emptiness, dreaminess, and/or introspection. And some of the work has been extraordinary, such as paintings by Alec Egan, one of which is pictured above. To me though these initial groupings seem to be limited, as I feel that there are darker and more destructive repercussions of this past period—especially outside the artist's studio. I anticipate a lot more post-Covid work that engages with, or results from, poverty and hunger and mental health struggles. We should also be open to seeing these works as being the art of Covid, along with the more detached, secluded, and often privileged art that currently bears that label.
Thinking about this period has also made me curious if its art will echo previous spans of time that followed major moments of illness or catastrophe. One period that has come to mind is the 1920s in Europe, in the aftermath of the Spanish Flu and the First World War, which saw a "return to order"—a movement in which avant-garde tendencies, principally Cubism and Futurism, were abandoned in favor of classical figuration. (For a brilliant discussion of aspects of this movement I recommend Kenneth Silver's book Esprit de Corps: The Art of the Parisian Avant-Garde and the First World War, 1914-1925.)
Even if we don't see a classical aesthetic emerge, maybe we will see a logistical return to order in which artists and galleries slow down their production and exhibitions after years of creating many more works than collectors could possibly acquire. Or maybe it will be a return to the order of the planet, with a commitment to sustainability (which is already happening at some galleries). On the flip side there could also be a period of chaos, as the 1920s also saw the rise of the Dadaist movement. Has the trauma of Covid pushed artists towards Dada-esque nihilism and hopelessness and anxiety regarding the future? This would be an art that reflects frustration and anger and disgust over the state of society; reacts harshly to the current power structures; and takes drastically new forms that are not as beholden to those structures. We might also look out for art that explores the illogical and celebrates the absurd, which are other hallmarks of Dada.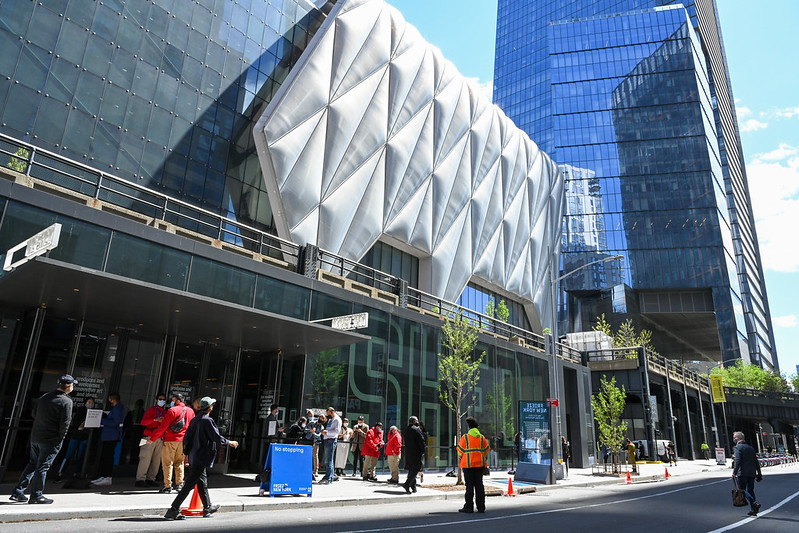 Fairs Will (Actually) Come Back
I attended Frieze New York last week and it was unlike any other version of the fair I had been to. There were forms I needed to fill out and documents I needed to upload to prove that I had been fully vaccinated, or I would not be allowed in. When I made it into the fair, there were fewer galleries exhibiting and fewer people and restaurants than I had ever seen at a major art fair. In a way, it was depressing. I enjoy art fairs, and they provide a useful overview of the art world (to a certain extent), but what gives the fair experience life are the people and the relationships and engaging and catching up—and there was very little of that this year.
I hesitate to make the comparison (since I don't want to compare art with religion), but it was like going to a temple with no ruach (a Hebrew word which translates, loosely, as a spirit, an energy, a certain joie de vivre). I also felt the time limitations and a sense of being watched (for fear of someway not following COVID regulations) when I stopped and talked for a while. But it was a start, and a sign that things will definitely come back since all proceeded safely. September will be a complicated month with all of the fairs now scheduled—Art Basel in Basel and The Armory Show and Independent in New York,  to name only a few of them—but there is now a sense that the art world will be ready for it. 
The Decline of Digital 
We are starting to see in-person events after a year-plus of dormancy. The New York Times even recently covered—with a number of photos—a few small parties around the Frieze art fair in-depth, evincing the desire for these types of experiences again. One wonders if, as the possibility of being out and about in person again becomes a reality, digital experiences will start to acquire a stigma. In the early days of the pandemic an online viewing room or a virtual conversation about art seemed cool and techy, something novel to test out and play with. But with IRL options now returning, will it be an uncomfortable reminder of quarantine?
New Leaders Will Emerge
Those of us on the East Coast have been locked down for a long time, over a year, and other places have been struggling with much more extensive lockdowns. We are aware of the major changes this has wrought to the art world, and that many people have lost jobs and some institutions have not been able to continue, and we will not know the full extent of this situation for a while longer. Due to these disruptions it is highly likely that we will see new leaders come to the fore. Who will be the next generation of museum leaders to bring us out of these times, in which museums are suffering significant financial hardships? Which galleries will rise up to positions of influence after many have closed or merged? Which curators will provide direction when working as an independent curator felt like one of the most unsustainable occupations of the past year?  And finally, will new critics emerge? If yes, where will they come from and who will they write for, with the outlets for criticism dwindling even more than they were before?
Everything Will be Questioned
This period has given us time to pause and for many individuals and institutions, plunged them into a crisis where they have had to make hard decisions of what was worth keeping and what had to be parted with. I think this decision-making will continue moving forward as the landscape is still not changing drastically and we are far from "back to normal." In the back of our minds, for a long time coming, there will also be the prospect that everything could fall apart again, on a global scale, and we may never fully forget that. As a result, I see us questioning (for good reason) all the things that used to be standard practice in the art world. Some of these practices have already been questioned and others less so. We will continue to question representation in our workplaces and exhibitions, and how much to put on- and offline. But we will also question the opening. The opening dinner. The run of a show. The larger art calendar. Publications. The maintenance of physical spaces. The checklist. The representation of artists. And so on. I look forward to this more inquisitive way of doing things.
As always, I'm happy to answer any questions about this column via Instagram. DM me @matthewisrael.