Mariane Ibrahim's gallery in the West Town neighborhood of Chicago is one of the most important places to see contemporary art from the African diaspora within the United States. Among the artists the French-Somali dealer has brought to the attention of major museums and collectors are the Vienna-based Ghanaian figurative painter Amoako Boafo, whose Egon Schiele-influenced portraits of Black subjects are in high demand in the art market and have been seen in a fashion collaboration with Dior Men, to the Nigerian-born, Philadelphia-based Fulbright scholar Ruby Onyinyechi Amanze, whose expansive works on paper connect drawing to architecture, design, and dance.
Now, art lovers in Europe will have more convenient access to Ibrahim's program. Last month she opened a new branch in Paris, joining other influential galleries such as White Cube and Almine Rech on the Avenue Matignon. The new three-level, 4,300-square-foot space is both a homecoming for Ibrahim—she spent ten years there before moving to the United States—and a confirmation of the city's revitalized art scene, as Paris eclipses a Brexit-addled London.
For the inaugural exhibition, "J'ai Deux Amours…," titled after a song by Josephine Baker, Ibrahim invited the gallery's artists to create new works exploring Baker's theme of love for two countries. Up next, beginning October 21, is a solo exhibition of the Brazilian painter No Martins.
In a recent exchange with Artful's Editorial Director Karen Rosenberg, Ibrahim shared her perspective on the different cities where she has operated (she founded her gallery in Seattle in 2012, before moving to Chicago) and why she thinks Paris is the next great contemporary art center, especially for the artists on her diverse roster.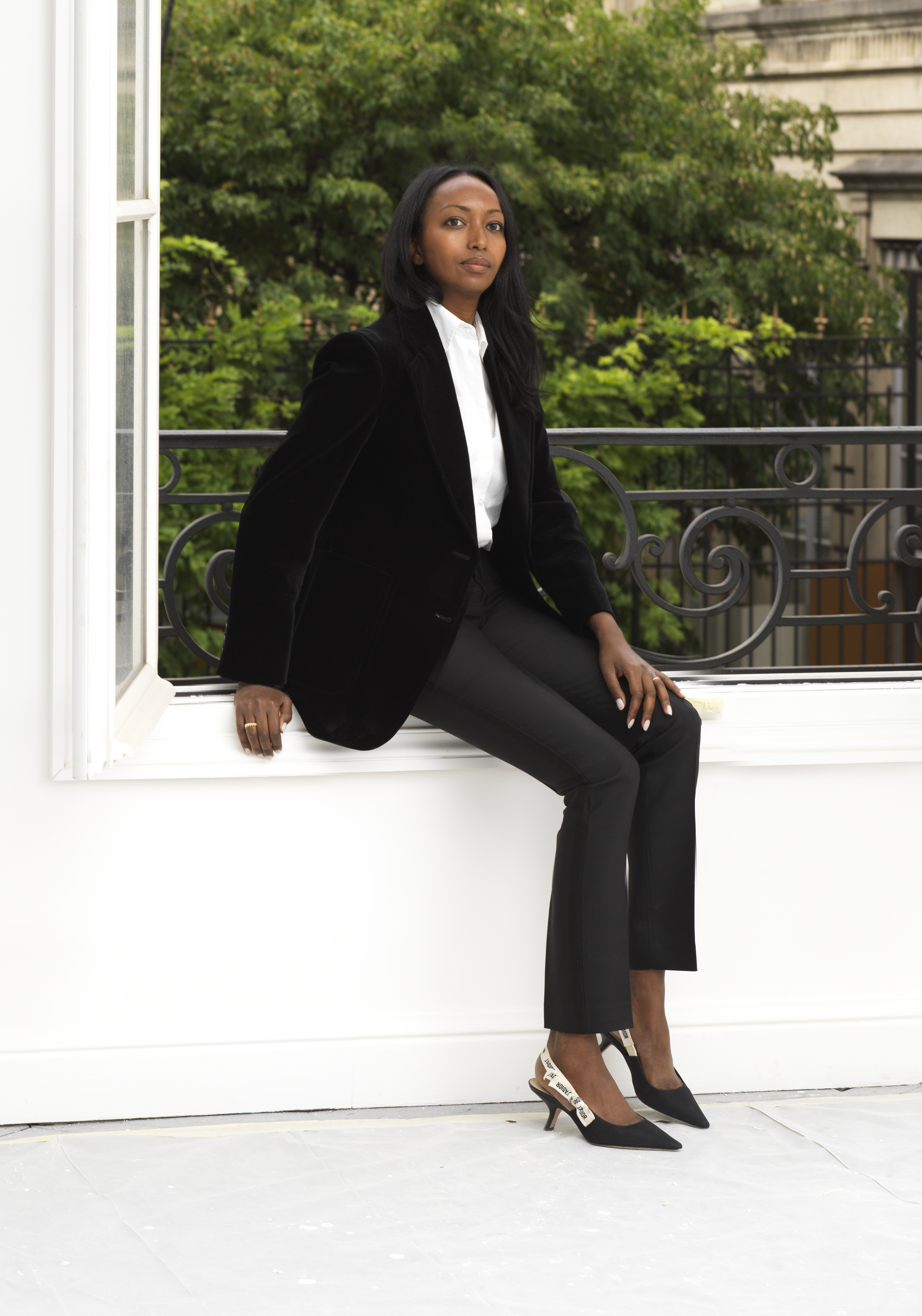 How did you become a gallerist? And how did the gallery evolve from your first branch in Seattle to the present day?
The lack of representation of artists in the African diaspora on the global art stage was striking, and I felt the urgency to create a dedicated space. My first gallery presence in Seattle, where the art scene was quite small, encouraged and somewhat required the gallery to not only participate in international art fairs but also to engage with collections and curators globally.
I have always understood the importance of showing our artists' work inside and outside of the United States, especially for those more emerging artists. With that intention in mind, we moved our space from Seattle to Chicago to be present in a cultural and cosmopolitan city. We are thrilled to have a home in Chicago—it's the best decision I have made, on a personal and professional level.
How/why did you choose Paris for the newest branch of your gallery? What is it about the city that is appealing right now, as a market and more generally as an art context? And what do you think about Paris versus London, particularly with respect to Brexit?
First, let's not forget—I am a Parisian, so this is a return to the city. It was expected, but I did not expect it to happen so soon.
Our dedication to cultivating strong connections between art scenes in the United States and in Europe—thus creating the opportunity for collectors to engage with artists in closer proximity—was a big factor in opening the Paris gallery. Paris is being re-enchanted—maybe, in part, because of Brexit, which will destabilize London's historical role as the art center in Europe. Paris remains the favorite destination of collectors.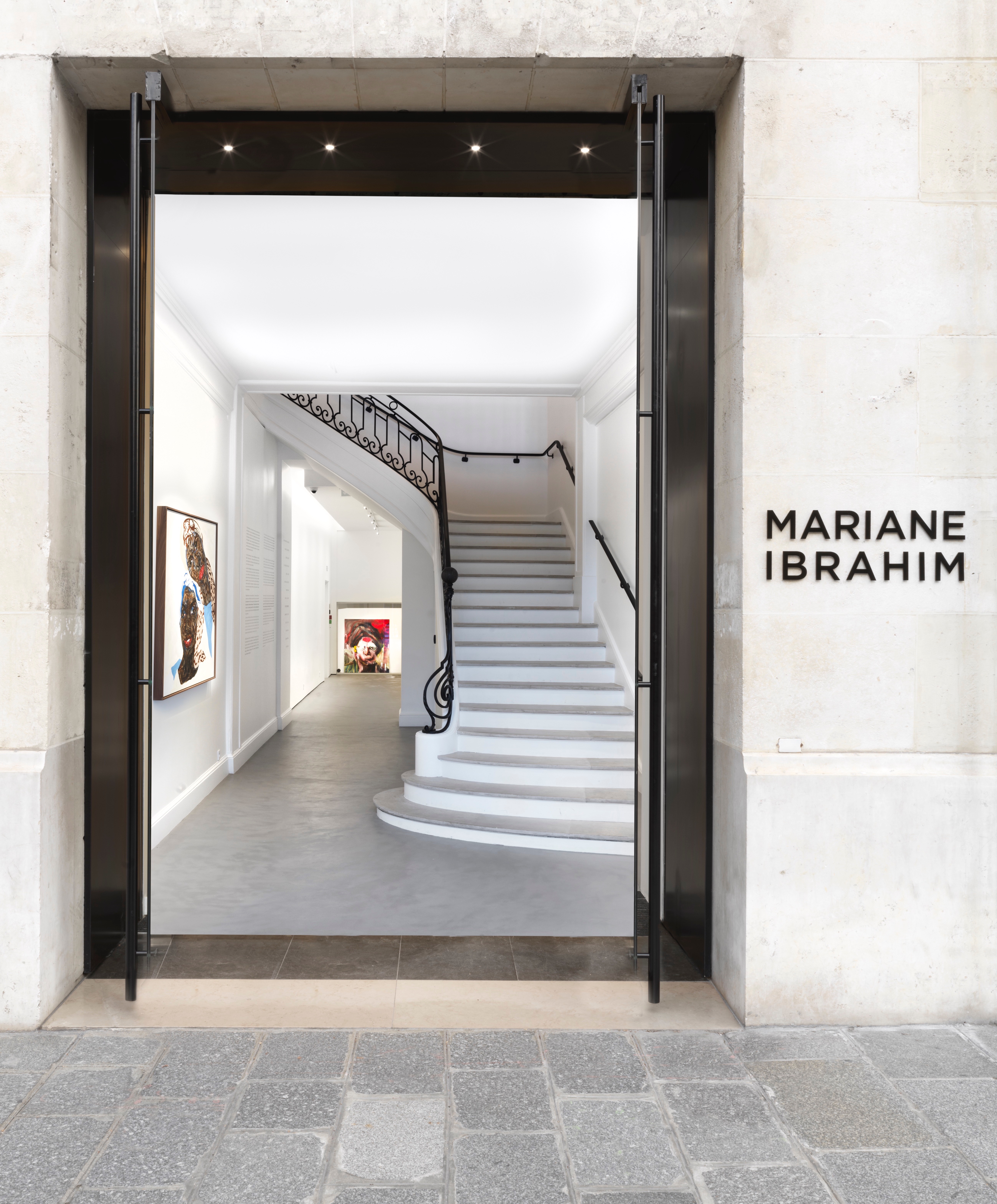 How do you see your program evolving in Paris versus Chicago—are you programming the new space in a way that is specific to the city?
It's difficult to predict. The idea of two spaces is not to oppose but juxtapose. Our program will remain the same, with the advantage of exposing our artists to different environments. It's more interesting to collect impressions and feedback from the visitors than to assume what they may like us to present. I have followed my intuition, and it's telling me to let go and enjoy.
Paris has several clusters of gallery activity. What drew you to this space and neighborhood?
In my search for a space in Paris, I expressed my desire to join the next up-and-coming art district. I was informed that it was Avenue Matignon. Avenue Matignon has a historical cachet, and for a long time it has been the epicenter of secondary market and masters/modern art dealing. Contemporary galleries including Perrotin or White Cube have opened spaces there, and clearly something was happening.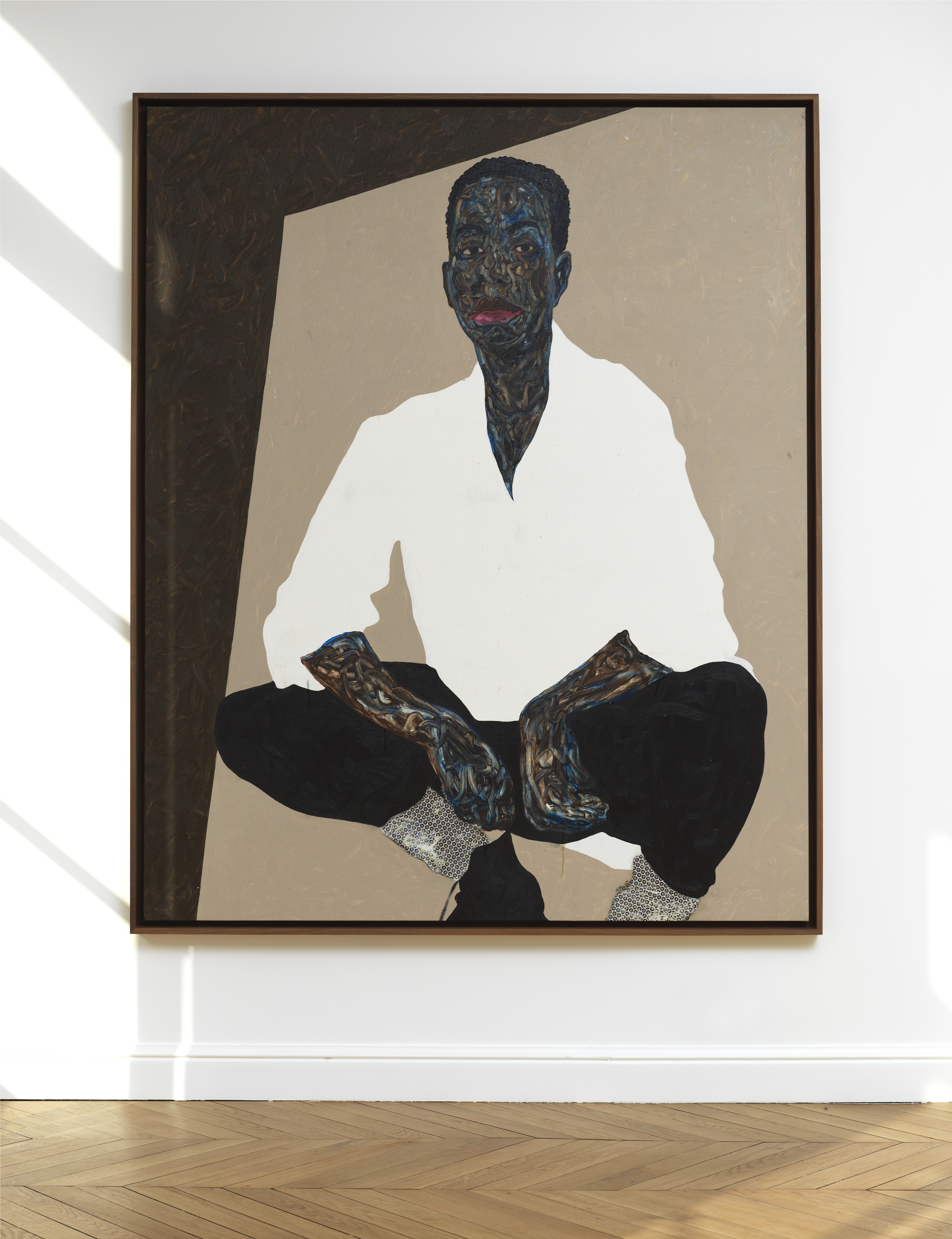 You have been a key figure in helping contemporary artists of the African diaspora to gain wider exposure. How does Paris figure into the gallery's mission? What do you think the role of a gallery is in this process?
Since the creation of the gallery our program has not changed, but the world has shifted. I think the art world was ready to give space to Black artists in general. The institutions have reflected on these changes, and some have adapted their programs to fit these new paradigms. It was particularly visible in the United States. Undoubtedly, Europe was going to be the next place to reconsider the relevance and importance of the artists from the African diaspora. France can play a pivotal role in giving these artists wider exposure. I believe that Paris will be the capital of cultural and artistic diversity.
How did the pandemic affect your plans for this new gallery, or more generally the way you are operating?
The pandemic has been a difficult time, in which we have decided to put our energy into reevaluating and thinking in depth about our future. The blessing in disguise was the extra time it allowed us to spend with our artists, delving even further into the vision behind their work and the intentions behind their practices. It was also a time of retreat from the frenzy of art events, which helped us focus on creating a sustainable space and working in a collaborative and creative way.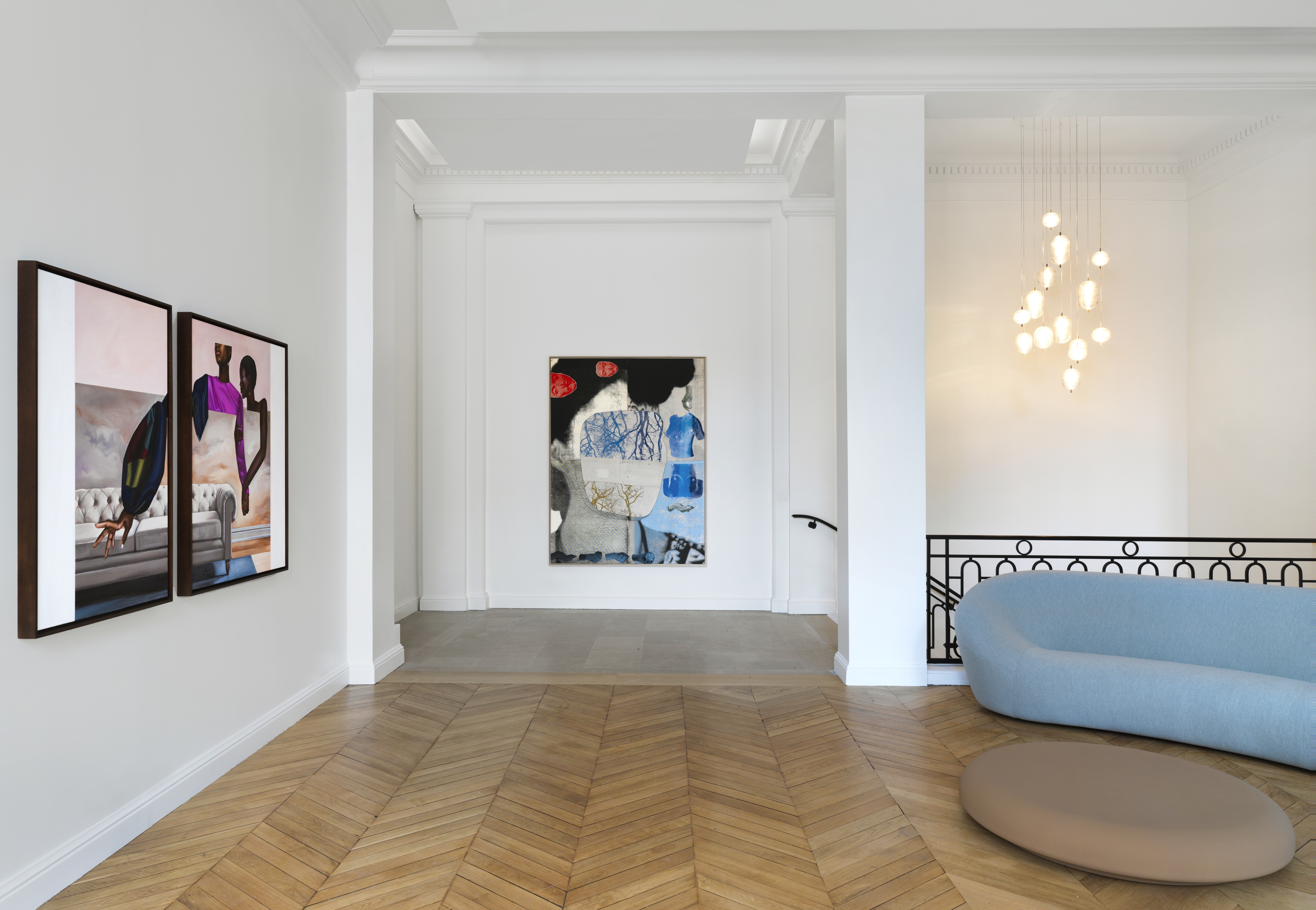 What, in your mind, makes for a successful gallery? Are there examples, current or historical, that inspire you?
Being resilient in your vision is important—and not swaying from your direction, regardless of trends and external opinions. So is keeping the artists' future in mind as the ultimate mark of importance. Daniel-Henry Kahnweiler and Leo Castelli are my historical mentors. Marian Goodman is a living legend to me.
How are you engaging with the virtual and digital sphere? And with fairs?
I have always been engaged with digital—being in Seattle, at a remove from the art centers, forces you to reach out and use technology. I was an early adopter of Online Viewing Rooms, private views, and dedicated online exhibition sites.
Everything is digital now. The art world resisted for a long time, but now it has democratized. But I will say, there is something lost in the digital realm—the emotion of the work is not the same as it is when seeing something in person. We have refrained from participating in most digital fairs, as I have found more significance in in person viewing—even during the pandemic, almost more now than ever.
How frequently are you planning to travel between the gallery's branches? What does your travel life look like in the next year? What would you ideally like it to look like, once the pandemic is no longer a factor?
I will attend every single opening and spend quality time with artists, staff, and my collectors. It's an easy commute between Chicago and Paris. And once in Paris, you can do quick escapes to other cities. It is easier to spend time with artists living in Europe, and we have quite a few.
For next year, I am hoping to take some vacations and do nothing—or at least try.