The art collective DRIFT, composed of the Dutch artists Lonneke Gordijn and Ralph Nauta, uses technology to make viewers feel more attuned to nature. In DRIFT's large multimedia installations, such as the current project Meadow at the experiential art space Superblue in Miami and the upcoming exhibition "Fragile Future" at The Shed in New York City this September, kinetic sculptures echo rhythms from the environment such as the blossoming of flowers or the movement of ocean waves. In the latest installment of Artful's recurring Questionnaire, Gordijn and Nauta answered questions about travel, interactive art, and how they have responded to the pandemic's restrictions on gatherings and collective experiences.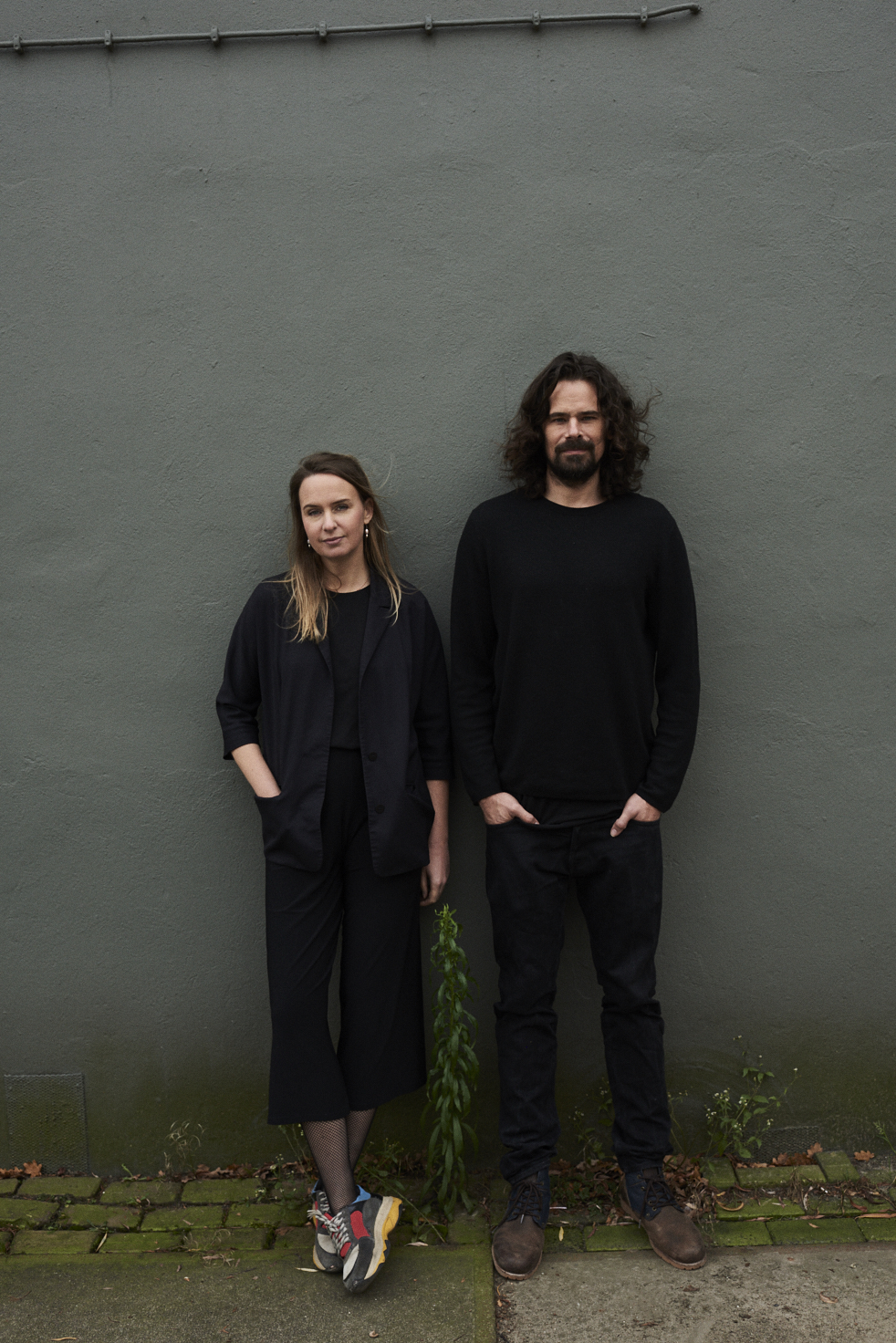 What role does travel typically play in your art?
For DRIFT, travel is a source of inspiration—especially as it allows us to discover natural environments that are not in our immediate reach. As Ralph has said, "How can you broaden your perspective if you have never been on a mountaintop?" We believe travel helps to understand the various cultures of the world and the ways societies are structured. Travel opens up boundaries and creates new connections in the mind, through the acts of meeting new people, seeing differences and similarities between cultures, and escaping from daily routine.
With every artwork that DRIFT produces, we strive to create a feeling of unity and reconnect humanity with its natural environment by tuning into the rhythms surrounding us. The intention behind mimicking natural rhythms is to synchronize our own rhythms with one another leading to a shared sense of being—something especially crucial during these times.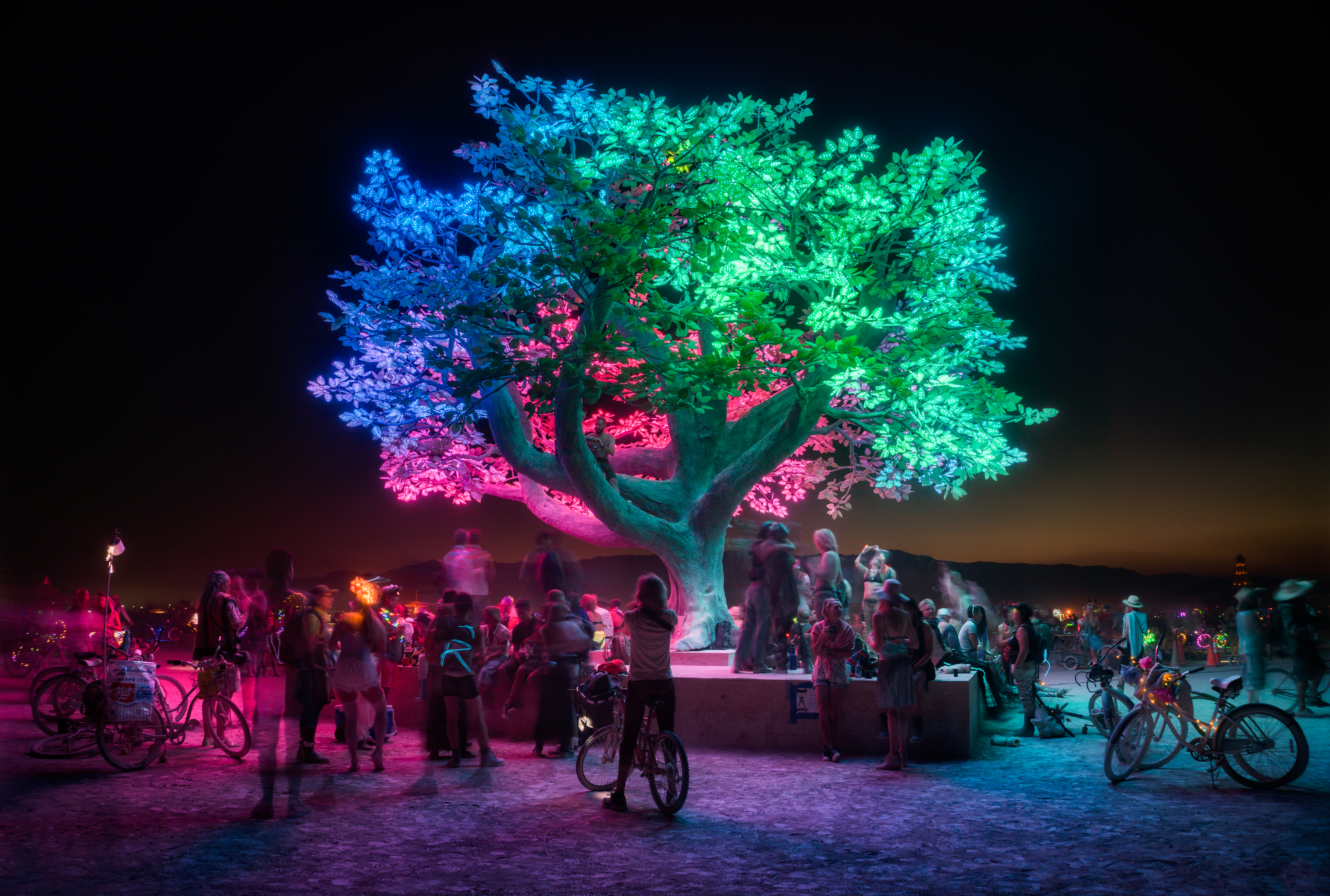 How did you adjust to the restrictions on travel and gathering, and to experiencing art from a virtual remove as opposed to in person? Did this period transform your work or thinking in any way?
Although we do not believe that the past year or so has affected the core of our work, the most significant loss we have experienced has been not being able to experience art and culture collectively, due to the restrictions on gathering. DRIFT aims to unite its viewers in a shared moment, allowing them to reconnect with each other and ultimately become one breathing organism. During Covid, we have not really been able to soak in other people's energy.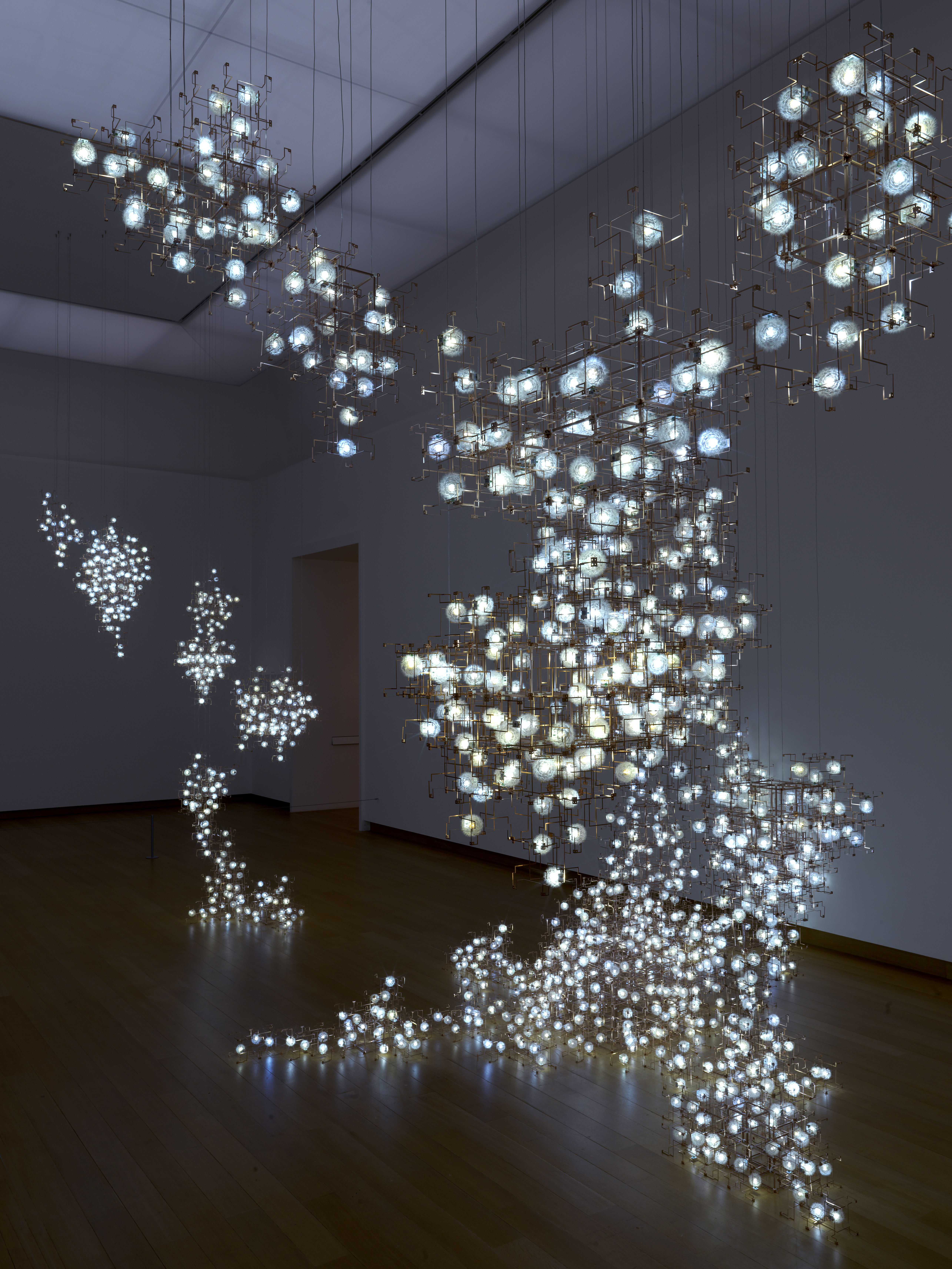 How do you envision your work being experienced once the pandemic has receded? Do you expect to see more of a hunger for communal, in-person experiences, or a changed relationship to nature and technology?
After almost a year and a half of not exhibiting our work in a communal setting, we see an intense ambivalence of emotions from the public. While there is certainly a hunger for these in-person experiences, there is a simultaneous wariness of such interactions. In this period of the pandemic, sharing a space with others is seen as a potential threat. Yet, as the world reopens and the cultural scene reemerges, people seek spaces to reconnect, reflect and reunite.
After seemingly never-ending restrictions in the Netherlands, we had an in-person exhibition at the Royal Theater Carré in Amsterdam in June of this year. It was a way of bringing together local communities for the first time since the restrictions. Our kinetic sculpture, EGO, performed alongside Lavinia Meijer, the renowned harpist, and Yan Electronic Music, who composed unique pieces to accompany EGO's choreography on Carré's main stage.
Returning to this theater, where we had staged one of our last performances before the COVID-19 outbreak, we felt like we were picking up where we had left off. Rediscovering the ability to immerse the public in a shared experience was a great pleasure, and it gave us hope.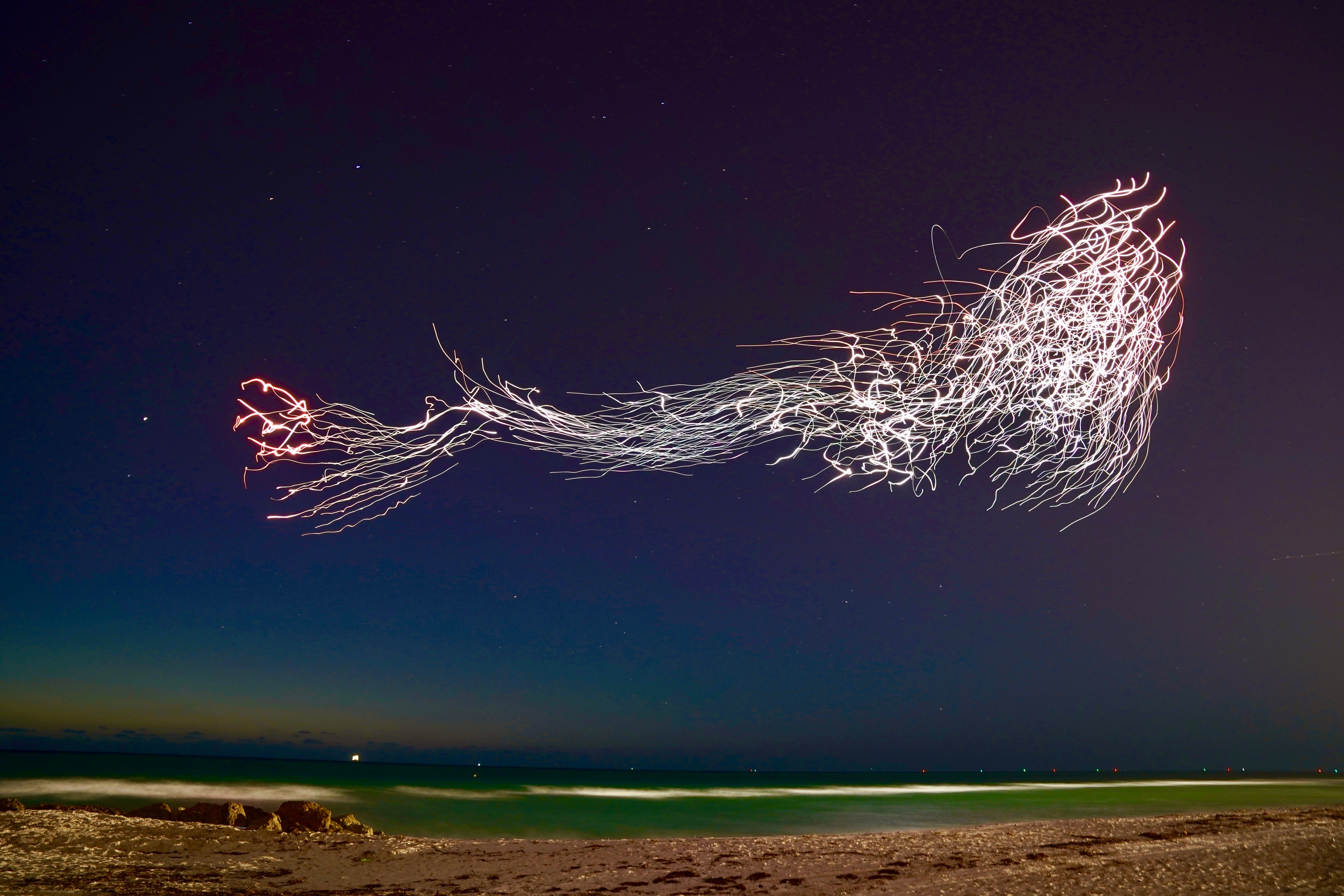 What are you working on these days?
Our project Franchise Freedom, in which a swarm of drones coordinated by algorithms mimics the flight patterns of starlings, made its first appearance in 2021 for the Luisaviaroma x UNICEF Charity Gala in Capri a few weeks ago. We are also working on a project for The Shed in New York City this fall, in collaboration with Superblue: the exhibition "Fragile Future" (September 29 through December 19), which features experiential multi-sensory installations accompanied by a soundtrack created by the singer ANOHNI [formerly Antony of Antony and the Johnsons]. The exhibition and series of special performances are meant to inspire a reconnection to our planet and an exploration of alternative futures.
Where are you looking forward to going in the near future?
We look forward to reconnecting with the movers and shakers of our cultural world, in order to keep learning and develop our understanding of humanity. We plan to do so in the upcoming months, with a trip to New York for our show at The Shed and another to Art Basel in Switzerland in late September where we will be presenting our works on a never-before-seen scale.