In this year without art fairs, a new way of cultivating clients has emerged: the seasonal gallery. Over the summer, many New York dealers dipped their toes into the Hamptons—where East Coast collectors had gone to ride out the pandemic—with pop-up spaces or short-term leases. And as Covid continued into winter and collectors from all over the country sought out a sunny resort destination (and, perhaps, also one with fewer restrictions on shopping, dining, and drop-in art viewing), another critical mass of galleries followed them to the wealthy enclave of Palm Beach.
"It's kind of like we took Art Basel Miami Beach and stretched it out over six months and put it right in somebody's backyard," says Adam Sheffer, the Pace Gallery Vice President who decamped from New York in late October to head the mega-gallery's Palm Beach branch. "There is a whole population of collectors throughout South Florida—Palm Beach, Boca Raton, Miami—that generally we would see once a year, at Art Basel Miami Beach. Now, we're seeing them regularly and getting to know each other a lot better. "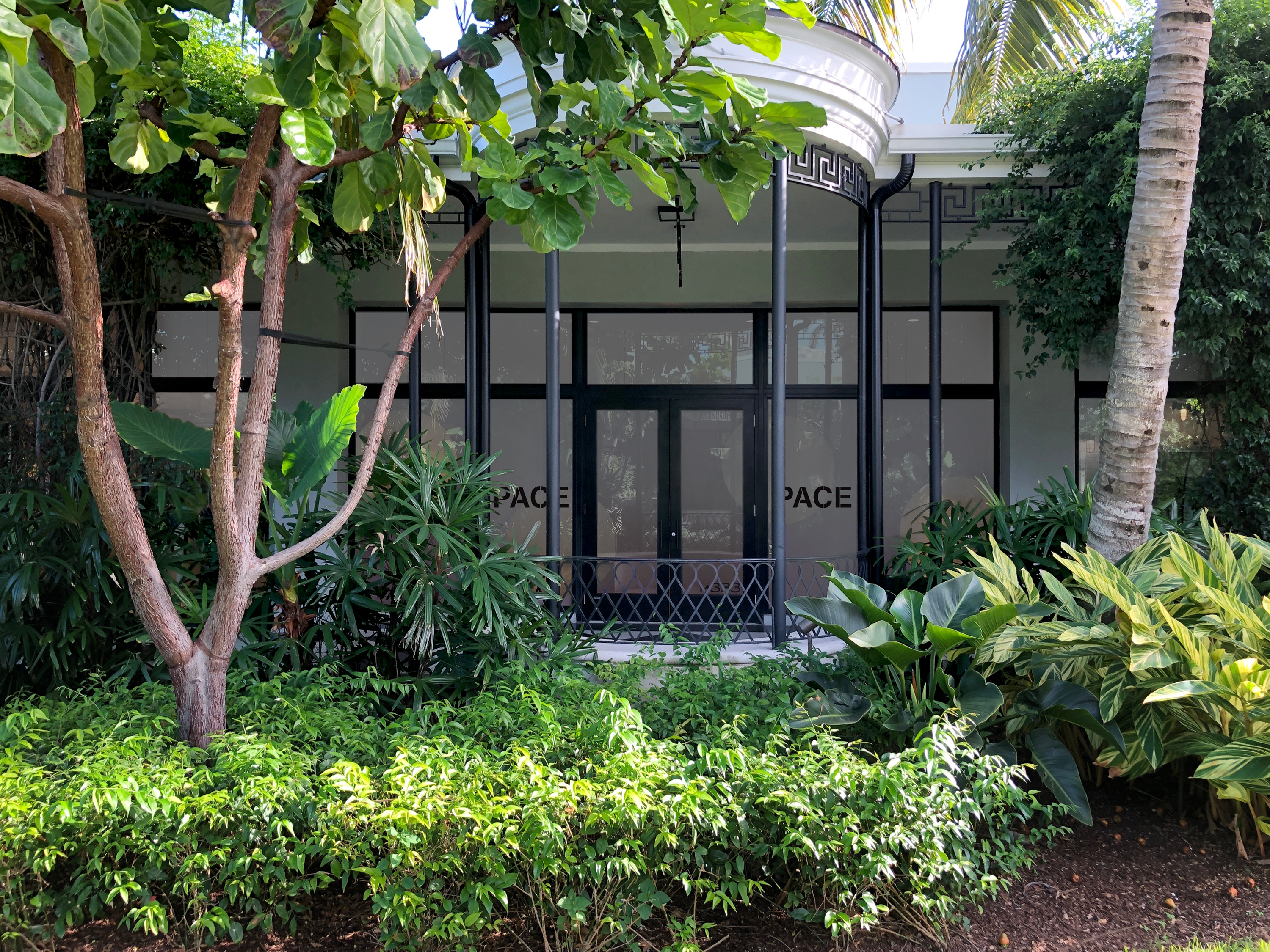 "Normally we would consider New York and London our major centers. We're now considering Palm Beach our major center," says gallery co-founder Brett Gorvy of Lévy Gorvy, which has branches in New York, London, and Hong Kong and, as of January, a Palm Beach space in the same outdoor shopping center that houses Pace. "Almost every consignment that we have, or any artist that we're working with, our first call now is Palm Beach." He points to the gallery's next show, of new paintings by Pat Steir, as an example of programming that would normally be intended for New York: "That shows how we've pivoted to this location."
The area has long been home to wealthy art collectors during what is known as "the season," which runs from January through March, even if they have tended to do their art buying elsewhere. "It's about time that Palm Beach was looked upon as a serious art community," says longtime collector Beth Rudin DeWoody, who makes her holdings available to the public via rotating exhibitions at her West Palm Beach venue The Bunker Artspace. The area has always had galleries, she says, but with the addition of the newer arrivals "there's a huge range of prices and art, from young artists to very established, which makes it interesting."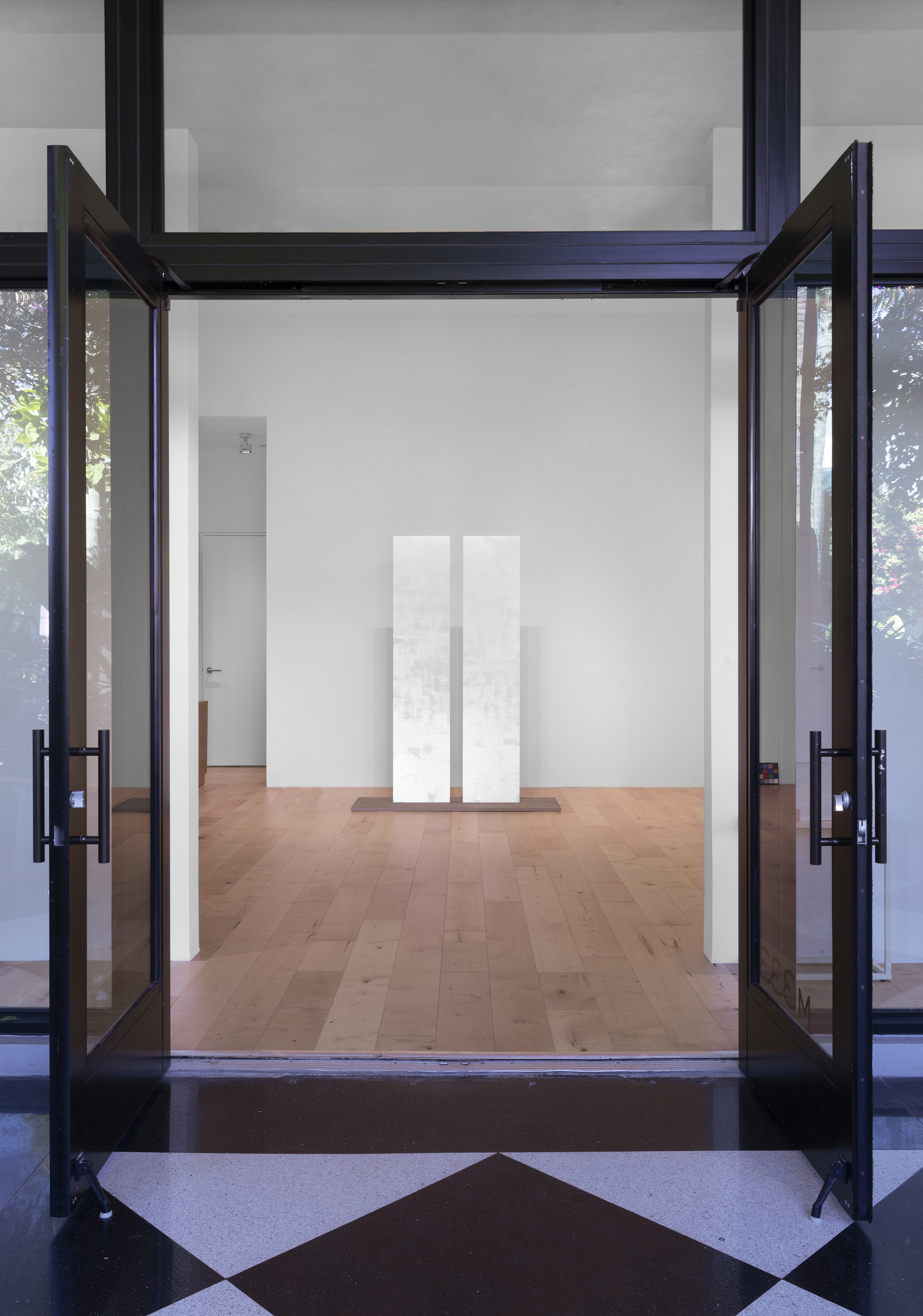 Along with DeWoody, active local collectors include the former Warhol film star Jane Holzer, a trustee of Palm Beach's Norton Museum who also owns several commercial properties along Worth Avenue; Ronnie Heyman, the president of MoMA's board and another Norton trustee; billionaire hedge fund founder Ken Griffin, whose name is on the Norton's newest wing; and Amy and John Phelan, on the boards of the Whitney and the Aspen Art Museum. As Sheffer says, "There is a very eclectic, ambitious, and active group of people here who have made their life in art. They're not just decorating. These are people who are going to museums and following artists."
To Adam Adelson of Adelson Galleries, which has had a Palm Beach outpost since 2018, the newer galleries seemed to arrive overnight. "Up until November there were fourteen or fifteen "for lease" signs on Worth Avenue. But in December, all of the signs started going away and all the shops filled up. Everyone got the same idea at the same time. You probably get a better sense of the change by talking to real estate agents—every realtor I talk to says it's crazy, it's on fire, you can't find a place."
Even Paula Cooper, a New York gallery that has long bucked the trend of opening branches in other cities, has come to town. "Paula and the business have certainly been pioneers in New York, but this is our first-ever gallery outside of New York City," says Mabel Gantos (who until this month was an assistant to gallery director Steve Henry). "So many of our collectors in New York have second homes in or connections to Palm Beach, and with people planning more extended stays here this year it made a lot of sense for us to open this temporary space."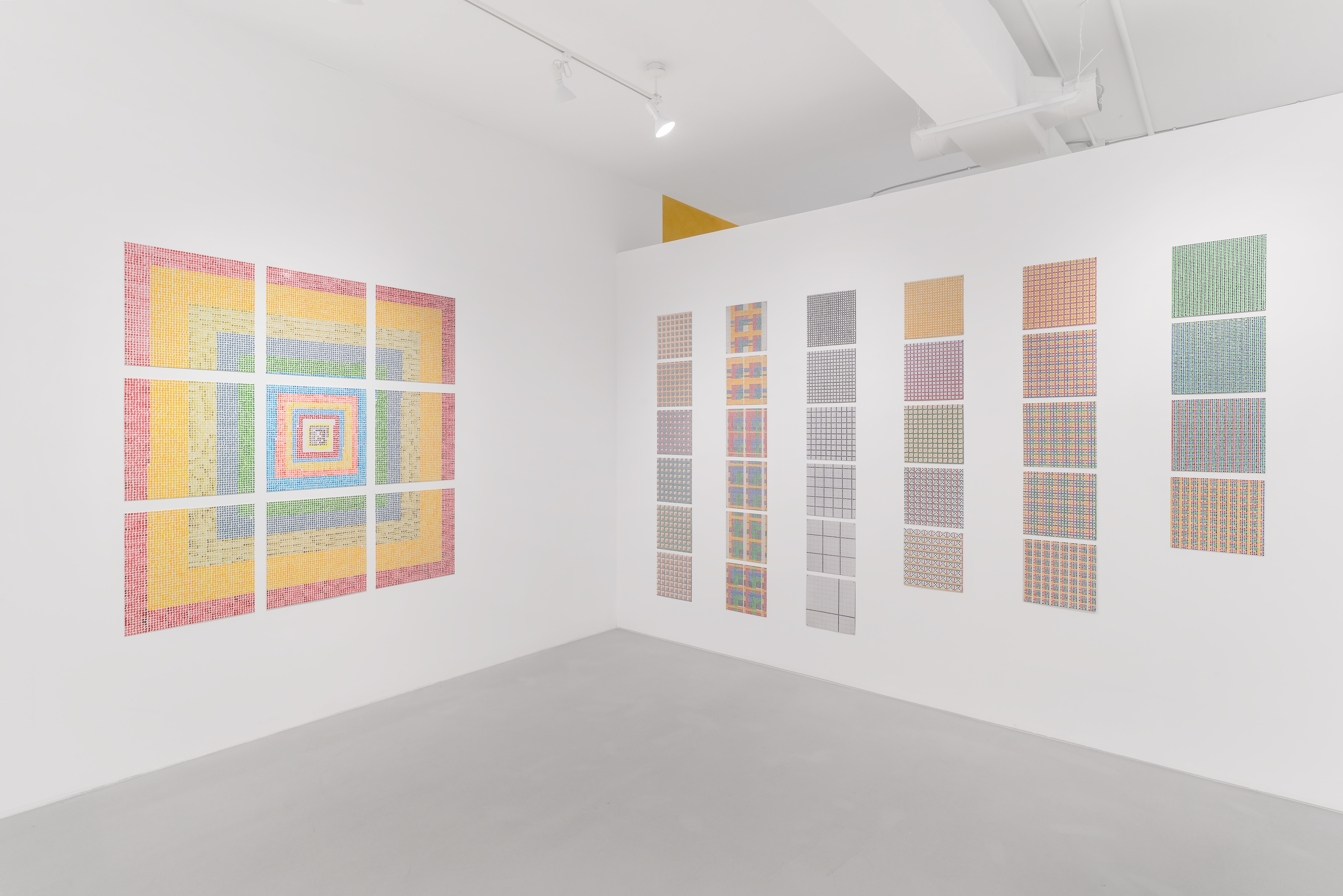 The art scene in Palm Beach is mostly split between two large retail hubs, the Royal Poinciana Plaza (an outdoor shopping mall with luxury stores arranged around two courtyards) and Worth Avenue, an upscale stretch akin to Rodeo Drive in Beverly Hills or Madison Avenue in New York (and, not long ago, dismissed by the art cognoscenti as a place where tourists shopped for "resort art.")
There is still a great deal of spontaneous browsing, even if the tourists have given way to ultra-high-net-worth locals. At Paula Cooper's location on Worth Avenue, Gantos says, she has seen "a tremendous amount of foot traffic. We have people come in who are completely new to our program." Gorvy recalls, "A collector said to me yesterday, it reminds him of what it used to be like in New York on a Saturday—to walk Chelsea and gallery-hop."
Much of the traffic comes from repeat visitors, some of whom are looking for conversation and camaraderie. Sheffer says that collectors are "coming in once or twice a week with their families, to hang out and grab a sandwich and talk about the art." Gorvy agrees: "We will often see people just pop in. They might have been in a week before; they'll come in a couple weeks later just to see if we've brought something new. That's been very important in the way that we've programmed the gallery."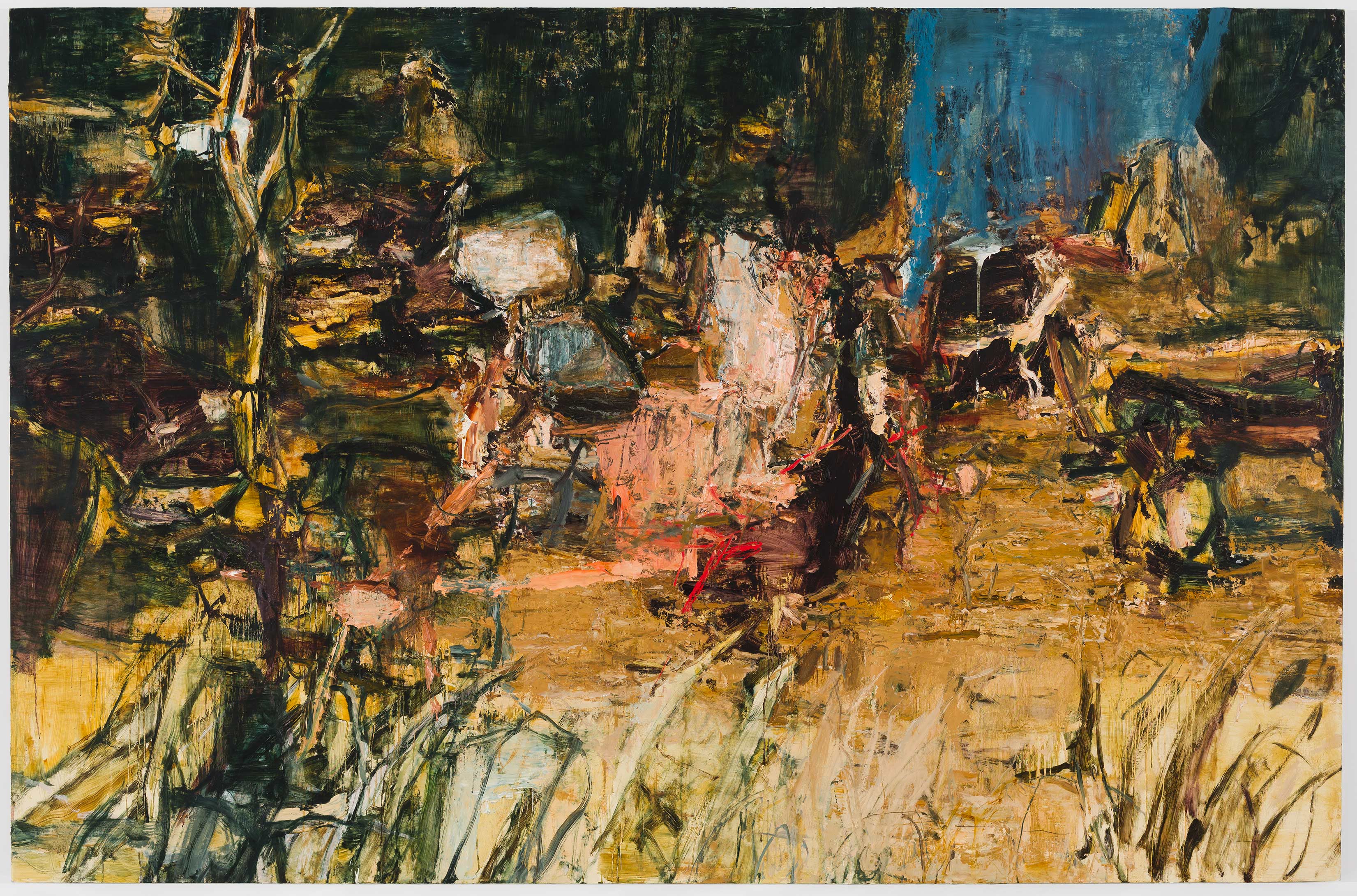 With such frequent visits from collectors, turnover is important; some of the galleries are adopting something like a fair-booth model and installing samplers of their programs that change frequently. Those that do solo shows leave them up for no longer than a month. "We just do group exhibitions now, which we rotate every two to three weeks during the season to keep it fresh because we often get a lot of the same people walking down the street," says Adelson. "We don't do solo exhibitions anymore."
In other ways, too, the new Palm Beach gallery cluster has more in common with a fair. Some of the features of healthy gallery scenes elsewhere, such as the presence of artists and of visitors from diverse backgrounds, are missing; this is about catering to a super-wealthy clientele in an environment that encourages a vacation mentality. In conversations with dealers, the words "comfortable" and "relaxed" come up often. This is also not the place to find art with challenging content; as Sheffer says, "We don't have a lot of politically charged art here because it's really not what people are looking at. I just don't think there's a big market for it right now down here."
Another feature of the Palm Beach scene, according to dealers—and one that might alarm some visitors—is a relaxed attitude towards Covid precautions, or at least a reluctance to discuss them. "It's the twilight zone down here. People wear masks, but no one talks about Covid," says Adelson. "There are some restrictions, but restaurants are open to full capacity and bars are open."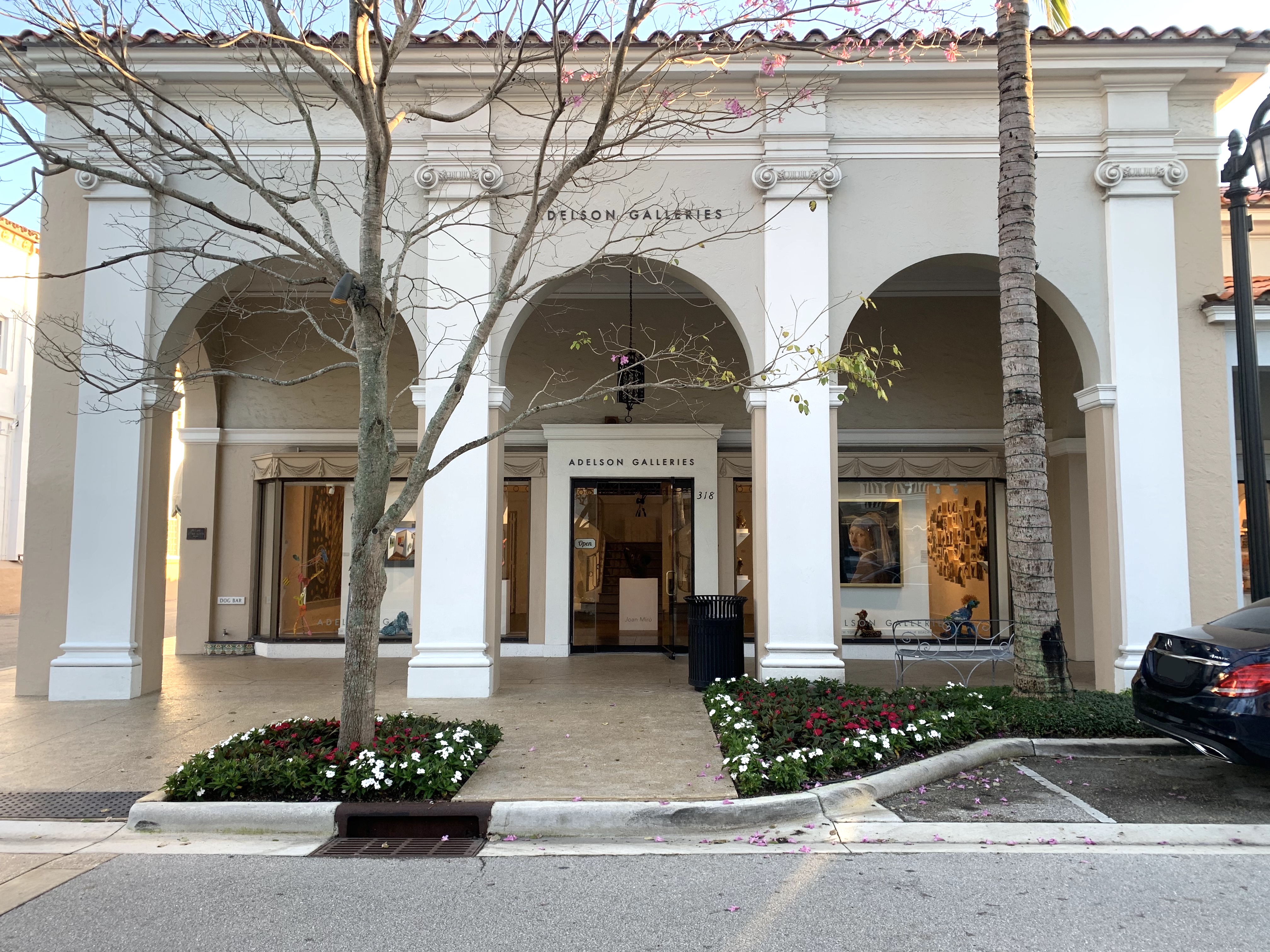 The scene is likely to grow even livelier as vaccinations expand to a wider pool of people. Carla Camacho, a partner at the multi-branch international gallery Lehmann Maupin—which originally planned to be in Palm Beach through February but is now staying in its Worth Avenue space through March—says, "We realized that there were probably still people who hadn't had the opportunity to come in, and now that they've been vaccinated they will be doing that over the next month."
Traditionally, the Palm Beach "season" ends after Easter—but this is not a typical season. "The real question for us is what is going to happen in July and August," says Gorvy. "Our belief is that we will see a month or two of relatively quiet activity over the summer and then a return in September to what we are seeing now."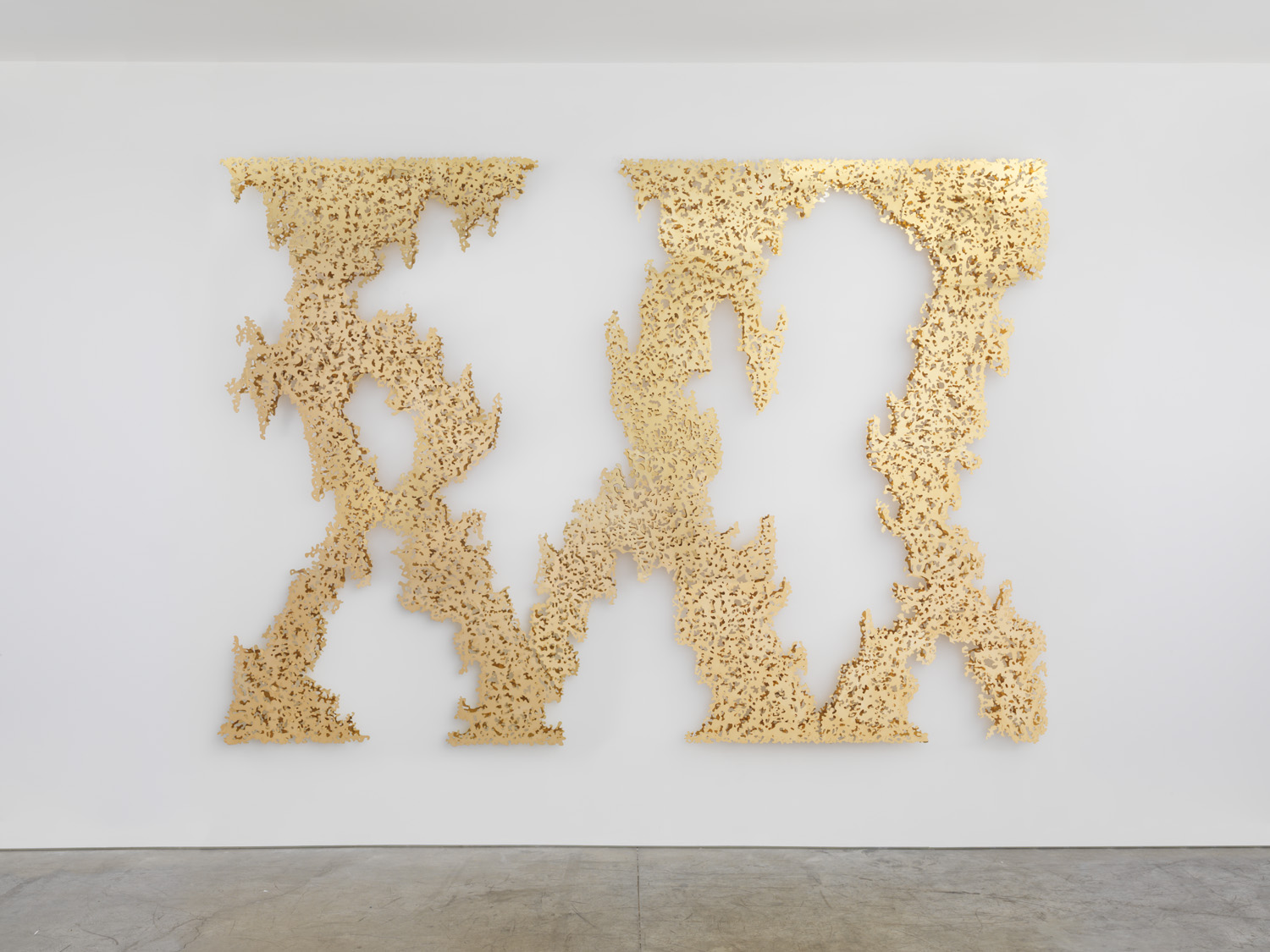 As galleries are discovering, the new buzz around South Florida is not only an effect of the pandemic. It has much to do with other social and economic shifts: a generational transfer of wealth, as well as the flight of the wealthy (and the financial industries that serve them) from higher-tax states. Sheffer observes, "What we're seeing now are people between forty and sixty years old, particularly families with children, who have moved businesses down here, have domiciles here, and are full-time Florida residents. They're not following the pattern of their parents." He notes that UBS, Bank of America, and other wealth management firms have offices in South Florida, with Goldman Sachs and Citadel reported to be looking at space in the area.
Gorvy is also seeing a new generation of collectors emerge. "I used to come down to Palm Beach when I worked at Christie's, and it was always to see a very contained group of mainly older collectors," he says. "You now have not only the children of collectors, you have the grandchildren who have made the decision to move down here—people who have been brought up with art and now have come of age."
With these demographic changes, galleries currently testing the waters in Palm Beach may well decide to stay and court a growing base of younger collectors. Camacho says, "What we're hearing from the community here is that they're really hungry for something long-lasting." Sheffer says the residents he has connected with have also expressed a desire for the galleries to become a permanent fixture. "They love having people there, with a level of intellectual sophistication that they share, to keep them engaged by the art world all the time—not just in an art fair."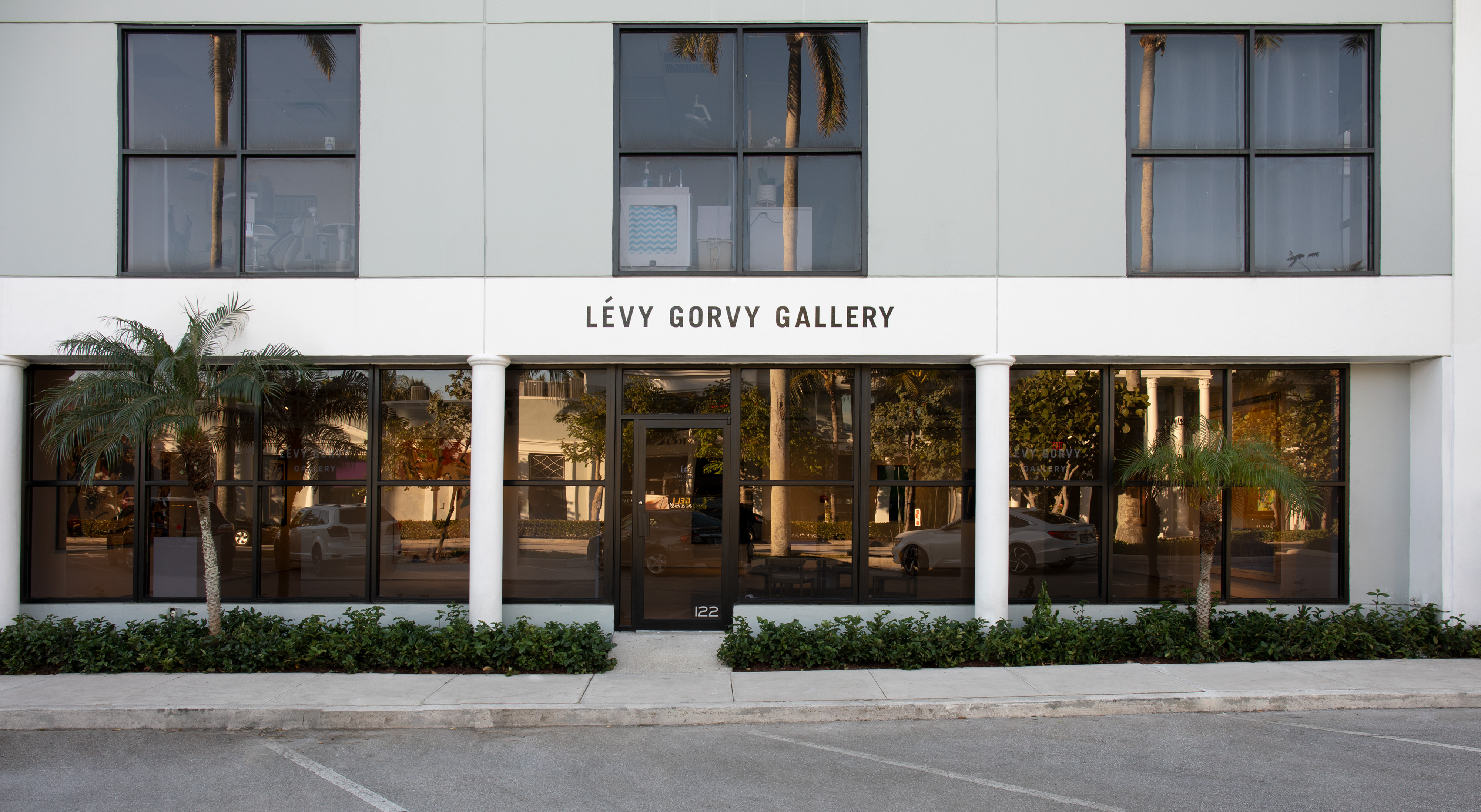 Below is Artful's selective list of Palm Beach galleries and what to see there now, as well as restaurants and other attractions popular with the art crowd.
Galleries:
Acquavella
The ultra-blue-chip gallery headquartered in New York is celebrating painter Wayne Thiebaud, who turned 100 last fall, with a mini-retrospective (through February 20).
Adelson
The art changes frequently at this Worth Avenue gallery, which also has a New York branch; among the works up now are Steven Spazuk's drawings made from soot and commenting on climate change.
Gavlak
Sarah Gavlak established her gallery in 2005 in West Palm Beach (it's now located in the Royal Poinciana, and also has a branch in Los Angeles). She also runs the popular late-fall event "New Wave Art Wknd," which has engaged not only local collectors but those coming north from Art Basel Miami Beach. On now is a series exploring the timely themes of grief and loss by Jose Alvarez (through February 21), who is also showing at the Norton Museum.
Lehmann Maupin
The international gallery's Worth Avenue location has a solo of Liza Lou's new craft-based paintings, made from hammering hand-beaded cloth into lacy patterns (through February 20); a showcase of gallery artists McArthur Binion, Teresita Fernández, and Nari Ward opens February 25.
Lévy Gorvy
Currently on view at the Royal Poinciana are a landscape by the Cézanne-influenced Chinese painter Tu Hongao and a group of bronze sculptures cast from assemblages by the Brooklyn-based Eddie Martinez. Next up is a solo show of new work by eminent abstract painter Pat Steir.
Pace
Luminous new geometric paintings and a sculpture by Mary Corse, made specifically for this exhibition, are on view through February 21; a subsequent show of stripe paintings by Kenneth Noland, dating from 1967 to 1982, runs from February 25 through March 14.
Paula Cooper
"The Politics of Desire," a group show (through March 14), highlights artists Sarah Charlesworth, Ja'Tovia Gary, Christian Marclay, and Paul Pfeiffer and their work with manipulated and rearranged media images of the body.
Sotheby's
The latest in the auction house's series of collaborations with galleries at its Royal Poinciana outpost is Sélavy by Di Donna (through March 5), an in-person version of an online "salon" of art and design run by the dealers Christina Floyd Di Donna and Emmanual Di Donna (of Madison Avenue's Di Donna gallery).
White Cube
The London-based gallery chose a West Palm Beach location for its Florida pop-up, an 1800-square-foot industrial space with ample room for three concurrent exhibitions of Al Held, Sarah Morris, and Takis (through February 28).
Other Art Venues:
The Bunker Artspace
Each year since 2017, Beth Rudin DeWoody has invited guest curators to stage exhibitions from her extensive contemporary art collection at this former toy factory in West Palm Beach. The main show on currently is "Inner Space/Outer Space" (curated by Simon Watson); the dealer Franklin Parrasch will be organizing the next installation, in late 2021.
The Norton Museum of Art
A major expansion completed in 2019, by Foster + Partners, gave the museum—which has strong ties to local collectors—an additional 12,000 square feet of gallery space for its robust contemporary-focused program. Among the current offerings are María Berrío's large-scale collages inspired by magical-realist literature and Jose Alvarez's powerful drawings of fellow immigrants made while he was detained at an ICE facility in 2011.
Ann Norton Sculpture Gardens
More than 100 artworks are on view at this historic home, sculpture garden, and studio in West Palm Beach, the former residence of Ann Weaver Norton (the widow of Norton Museum founder Ralph Hubbard Norton).
Restaurants:
Le Bilboquet
Collector Jane Holzer, who owns several properties along Worth Avenue, is the landlord of this just-opened French restaurant (which has locations in Manhattan, Sag Harbor, Denver, Dallas, and Atlanta).
Buccan
This tapas-style restaurant with a frequently changing American menu and a James Beard-nominated chef is the place to have "one of those meals you talk about the next day," according to one art dealer, who also praises the restaurant's sushi spot next door, Imoto.
Lola 41 at the White Elephant
Art dealers named the seafood-centric restaurant at the buzzy new boutique hotel the White Elephant, which has a sister property on Nantucket, as a new favorite.
Swifty's POOL at The Colony
The former Upper East Side haunt popped up for the first time last season at The Colony and has returned as poolside dining with a classic American menu. According to one gallerist, it's "the perfect Old World Palm Beach...everything you picture from a Slim Aarons photograph."