Even in less challenging times, art dealing is not a profession for the faint of heart. It requires money, conviction, connections, and just the right amount of ego: enough to put your name on the door and place your bets on the art that will matter, but not so much that you can't cater to a difficult artist or collector. The pandemic is now not only changing the physical experience of looking at art in galleries but shaking up the business at all levels, causing mega-galleries to lay off staff, mid-size ones to consolidate, and a truly alarming number of smaller ones to close entirely. 
With this climate in mind, as well as a desire to do some absorbing summer reading, Artful turned to books about notable art dealers from the early 20th century to the present day. These are the figures who created the gallery experience as we know it, and whose hustle and tenacity saw them through financial crises and other world-altering events. Their stories may inspire creative thinking about the current predicament of the art trade, and are guaranteed to offer insight into some strong and savvy personalities.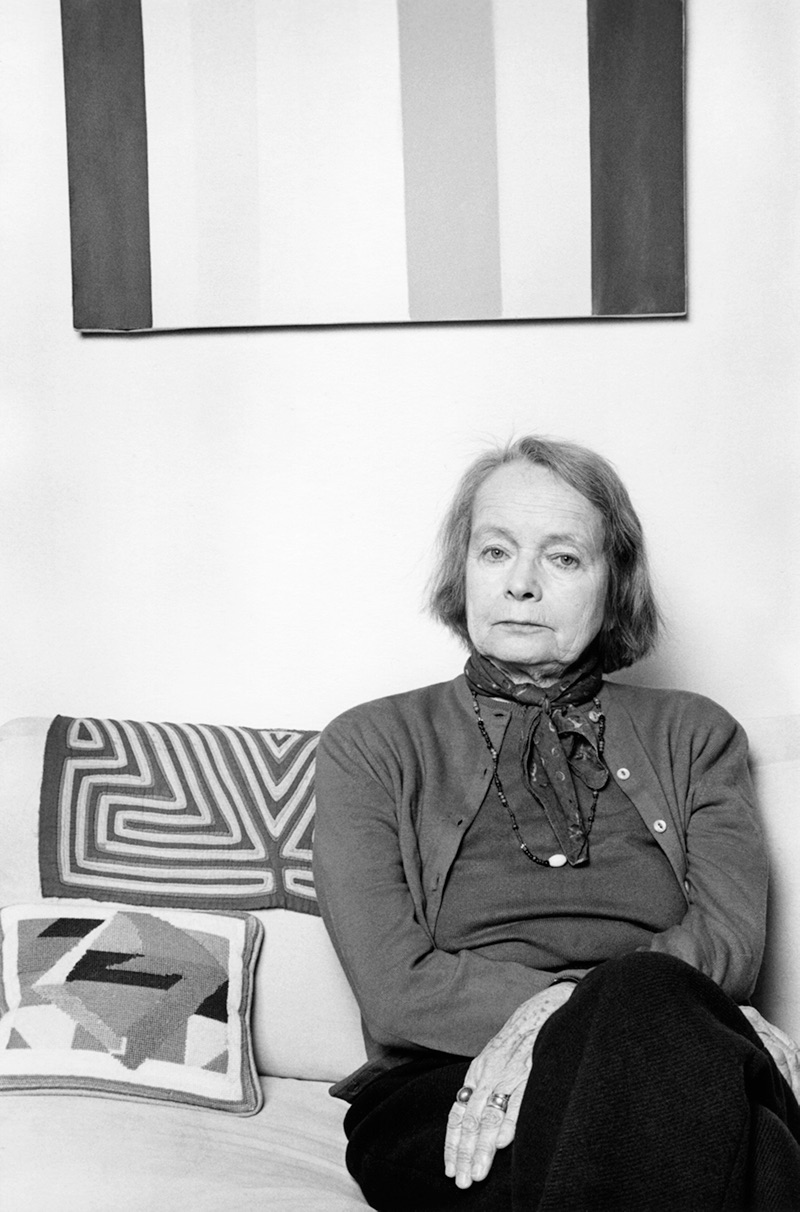 The dealer Betty Parsons, photographed in 1977 by Lynn Gilbert. © Lynn Gilbert.
One of the biggest and boldest characters was Joseph Duveen (1869-1939), whose machinations transformed a London-based family antiques dealership into an international powerhouse that shaped the biggest collections of the Gilded Age. If you have been to the Frick, the Morgan, or the Huntington, you have seen the results of Duveen's skillful placing of Old Master paintings that once belonged to European aristocrats in the hands of new American millionaires.
Duveen: A Life in Art, by Meryle Secrest (University of Chicago Press, 2004) offers spirited accounts of his many innovations, including a kind of social arbitrage and the creation of a one-stop-shop that offered collectors interior design services as well as artworks. "By means of constant small courtesies and attentions he would insinuate himself into their lives," Secrest writes. "Duveen could do anything, but that was because he thought of everything." She also presents Duveen as an early adopter of the global art chase, with many tales of his catching overnight trains or jumping aboard the next transatlantic ship to secure valuable inventory or woo a potential buyer.
The Russian Jewish immigrant Edith Halpert (1900-1970) met Duveen and studied him closely, but her Downtown Gallery in Greenwich Village eschewed his Old World tastes and elitist atmosphere.  As chronicled in The Girl With the Gallery: Edith Gregor Halpert and the Making of the Modern Art Market, by Lindsay Pollock (Hachette Book Group, 2009), Halpert believed in making art accessible to more people (a value reflected in her gallery's approachable pricing) and in promoting American artists, including many fellow immigrants and members of minority communities. She exhibited Jacob Lawrence's "Migration" series and fought for its placement in museums, and showed the Japanese American painter Yasuo Kuniyoshi during World War II when the government considered him an "enemy alien." And she did all of this at a time when female entrepreneurship was extremely rare.
Halpert, the subject of an excellent exhibition at the Jewish Museum in New York last year, was also a marketing whiz who organized big events to drum up publicity for her artists and targeted potential buyers with unabashedly direct letters. During the Depression she survived by finding a new income stream in American folk art, traveling around the country to gather weathervanes, carvings, and other art objects that could be resold to a small group of dedicated collectors (including Abby Aldrich Rockefeller). Reading Pollock's book, you have the sense that Halpert would have had some ingenious solutions to the problem of art dealing in a pandemic.
Unlike Halpert, Betty Parsons (1900-1982) was born into wealth and status; her high-society family had homes in New York, Newport, and Palm Beach, although the effects of the Depression and her rebellious nature eventually led her to pursue financial independence. She also took a different path to becoming a gallery owner, first making and showing her own artwork (which she would continue to do throughout her life) and establishing strong connections to artists such as Barnett Newman and Mark Rothko, with whom she shared "a cosmic sense of the integrity and bigness of life" (as she later recalled in Arts magazine). Betty Parsons: Artist, Dealer, Collector, by Lee Hall (Harry N. Abrams, 1991) traces her own artistic development and its connections to mysticism, ancient art, and spiritual experience. She ran her gallery, Hall writes, "as an extension of herself as an artist."
It was a method that proved to be inherently unstable, as she became known more for discovering talent than managing or promoting it. As the market for abstract art grew in the 1950s, some of the biggest names on Parsons's roster—Newman, Rothko, Jackson Pollock, and Clyfford Still—confronted her to demand more of her attention and eventually defected to rival dealers. But she continued to run a gallery, make art, and seek out new artists (including Agnes Martin and Richard Tuttle) into the 1970s. 
By that decade the multi-lingual Italian emigré Leo Castelli (1907-1999) had become the dominant player in postwar art, with a roster that included the biggest names in Pop and Minimalism and strong ties to institutions such as the Museum of Modern Art. Leo & His Circle: The Life of Leo Castelli, by Annie Cohen-Solal (Alfred A. Knopf, 2010) delves at length into the complex history and psychology of his pre-gallery life in Europe, tracing his Jewish family back to Renaissance Tuscany and continuing through their flight from fascists in the 1930s. Cohen-Solal argues that although Castelli "obscured this Jewish ancestry of traders and agents, his cosmopolitanism was a manifest component of his success."
As the more forward-looking second half of the book makes clear, once Castelli was established in New York he set the rules by which top galleries operate today. He supported artists with stipends, and he protected their markets by maintaining tight waiting lists and prioritizing long-term "serious" collectors. He also operated an extensive network, if not quite a global brand, with "satellite" dealers in Europe and on the West Coast (one of them, in Paris, was his ex-wife Ileana Sonnabend, who has been credited as the real "eye" behind his talent-spotting.)
Toward the end of Cohen-Solal's book, in scenes from early 1980s SoHo, there is a kind of passing of the torch from Castelli to Larry Gagosian. The breezy, fast-paced Boom: Mad Money, Mega Dealers, and the Rise of Contemporary Art, by Michael Shnayerson (Hachette Book Group, 2019), goes into that relationship in more detail and others that formed what we now know as the mega-galleries: Gagosian, David Zwirner, Pace, and Hauser and Wirth. The book captures the head-spinning vicissitudes of the art market and, especially, of New York's different gallery neighborhoods since those SoHo days, although some important female dealers are treated as supporting characters; Marian Goodman and Paula Cooper, in particular, deserve their own biographies.
It also reminds us that even in flush times running a gallery means living under constant threat, whether from auction houses, litigious collectors, changes in the real estate market, rival dealers looking to poach artists, or something totally new and unanticipated. Although it was published before COVID hit, Boom ends by quoting from a hauntingly prescient 2014 interview with Gavin Brown, who recently closed his Harlem gallery to become a partner at Barbara Gladstone in Chelsea. As Brown said, "I am not sure the model of the 'local' gallery has a future—in New York anyway. The ecosystem may be reduced to whale sharks and suckerfish—with nothing in between."