Artists have long been drawn to the Hamptons for the extraordinary light and, at least in earlier generations, the space. But for Tomashi Jackson, whose colorful, semi-abstract paintings bring new visibility to people of color and the structures that have oppressed them, the draw of the East End landscape was an opportunity to explore a highly contested site. "Tomashi Jackson: The Land Claim," at the Parrish Art Museum in Water Mill through November 7, merges painting, photography, oral history, and archival research to illuminate the ways in which property and prosperity have been stripped from local Indigenous, Black, and Latino communities.
Jackson, who shows with Night Gallery in Los Angeles and Tilton Gallery in New York, compels us to experience familiar places in new ways. She was a standout at the 2019 Whitney Biennial for her collage-paintings informed by new scholarship about Seneca Village, the Black community that was demolished in the mid-19th-century during the construction of Central Park. In other bodies of work she has focused on historical and contemporary voter suppression in Ohio and the origins of democracy in ancient Greece. "She's a very thorough researcher," says the Parrish senior curator Corinne Erni, who organized the exhibition. "She digs in and gets the stories, the facts, and is able to absorb them and see common themes and distill that into her artwork."
Her art often starts with primary sources—photographs, interviews, legal documents—but it also displays a powerful command of visual effects and strategies; in interviews, Jackson speaks about the influence of the color theories of Josef Albers and the fresco-painting techniques she learned in her early career as a muralist.
At the Parrish, six striking paintings made during Jackson's recent artist residency at The Watermill Center in a partnership with the museum are accompanied by audio from her team's interviews with community members, as well as a room of photographs, drawings, and reading material where visitors can record their own thoughts and experiences. The exhibition is temporary, but the archive Jackson has assembled will live on in a forthcoming publication and, eventually, a permanent digital resource on the museum website.
Shortly after the opening of her show, Jackson met with Artful's Editorial Director, Karen Rosenberg, in the Parrish galleries to talk about the richly collaborative process behind her art, her physical response to abstraction, and her impressions of the Hamptons.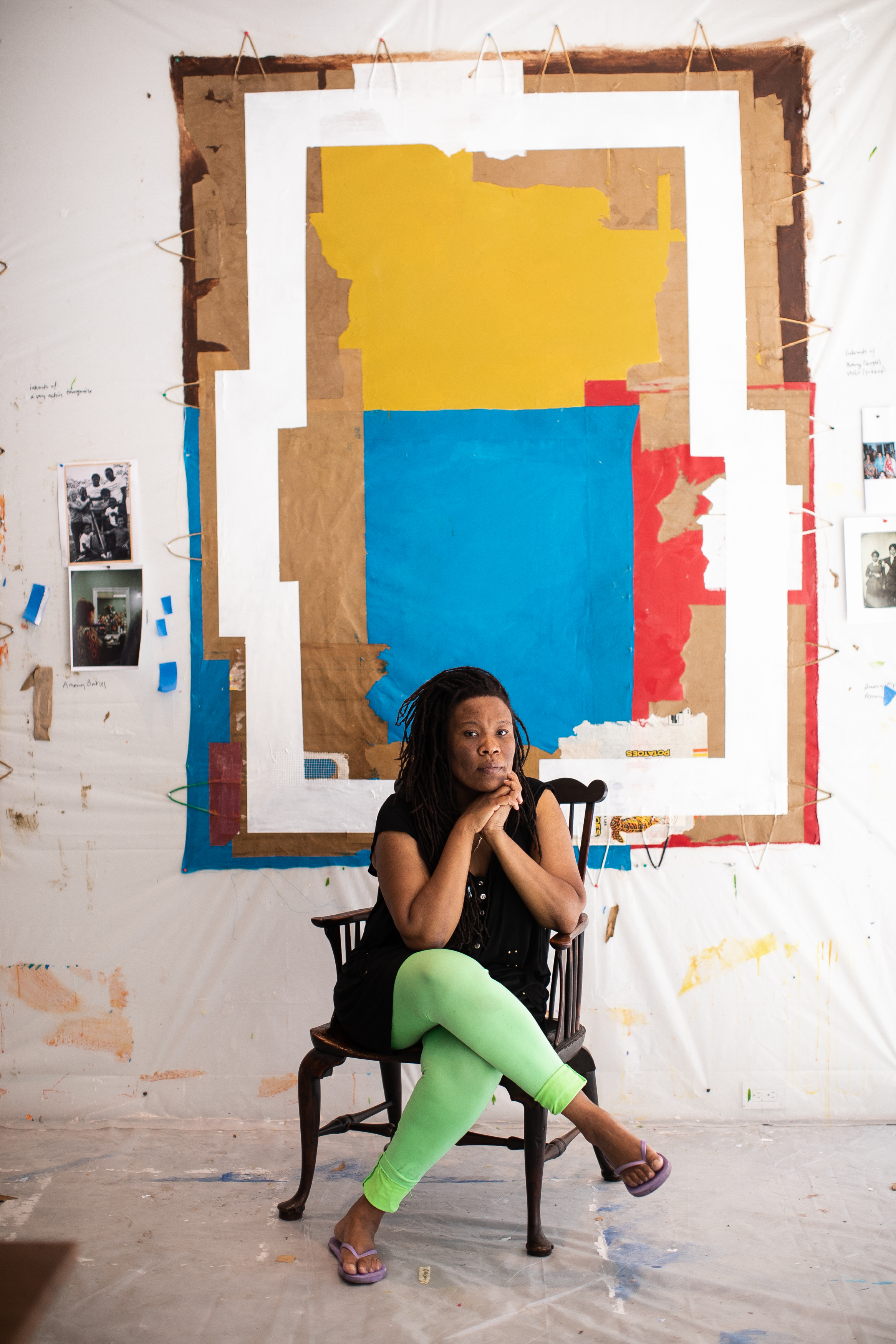 Karen Rosenberg: You are known for the intense amount of research that goes into your projects, which explore systemic racism through deep dives into the legal history and sociology of a given place. How did you approach this place, the East End of Long Island? Where did you begin?
Tomashi Jackson: If I'm not from a place I have to go and listen, and then I learn. I'm able to start to get my cues about what the work might look like, what it might be. I don't know that ahead of time.
Back in 2017, I asked the Parrish curator Corinne Erni what was happening here among communities of color, and she invited me to consider making work to show here. She told me about what were then very common experiences among Latin American community members—being pulled over for gratuitous traffic stops that would turn into jail time and then ICE detention and family separation. It would escalate very quickly from a simple traffic stop. I later came to learn from Minerva Perez, the executive director of Organizacion Latino Americana here on the East End, that they were able to gain clarity around specific precincts and officers whose data showed that they had a tendency to stop a lot of Latino people.
So, my initial thinking was about transportation. I've done work in Georgia that illuminated issues of transportation as being inherently linked to electoral processes and voting referenda that over many decades prevented the expansion of public transportation into the segregated suburbs. Here, my first thoughts were about the historic Green Book for Black motorists. I also thought about Naomi Klein's book The Shock Doctrine, which describes people being snatched from the streets in unmarked Ford Falcons during the Pinochet regime in Chile—what it means for people to be living their lives and suddenly disappear from their families.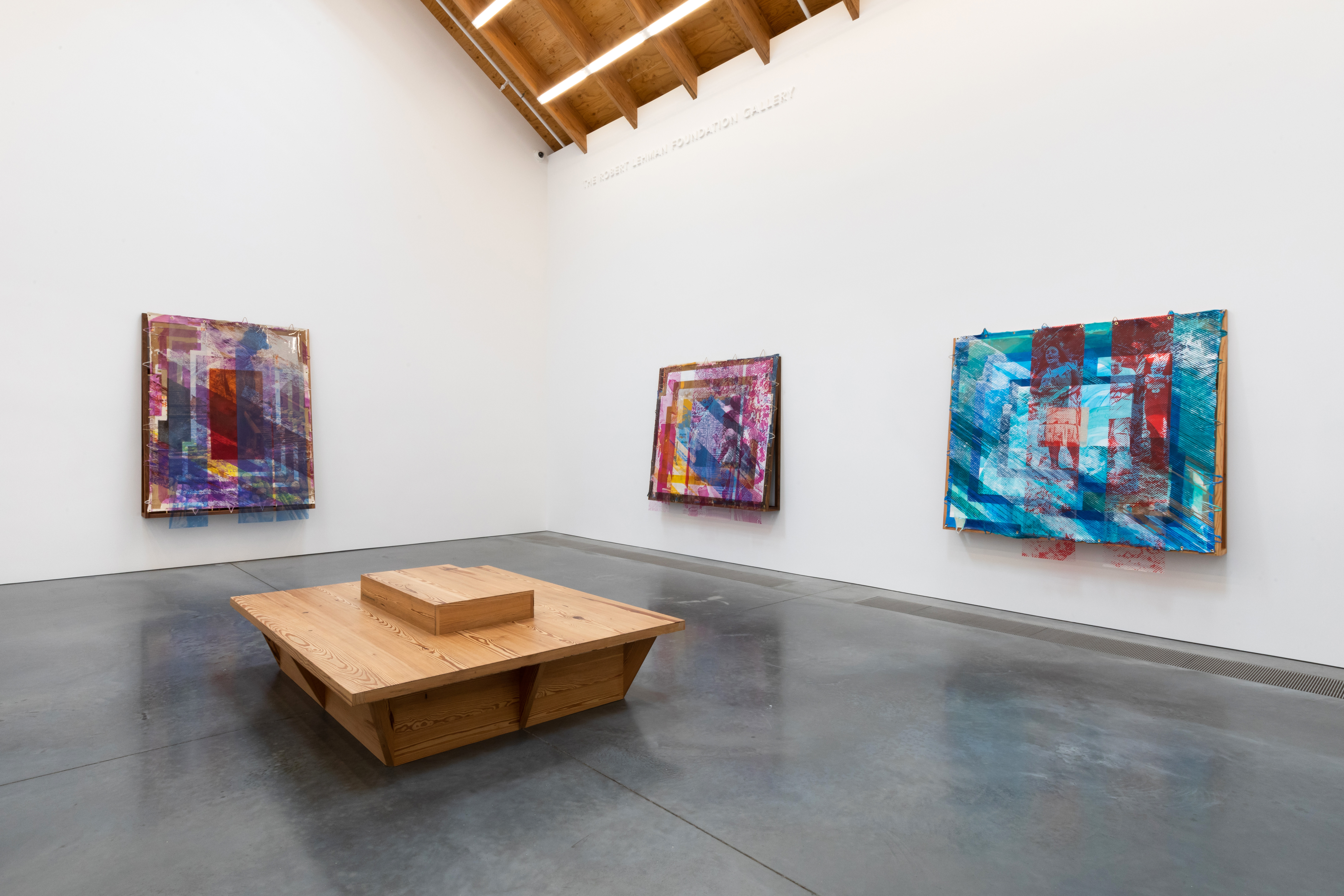 How did you get from those ideas around transportation to the themes that are more visibly present in the work, such as labor and land ownership?
Corinne organized a number of conversations for me with community members. I met with people including Georgette Grier-Key, the executive director and chief curator of Eastville Community Historical Society of Sag Harbor; Bonnie Cannon, the executive director of Bridgehampton Child Care and Recreational Center; Minerva Perez of Organización Latino-Americana of Eastern Long Island, and Richard Wingfield, a community liaison for the Southampton School District.
So I came in thinking about transportation, but those conversations pointed to other things. Minerva spoke a lot about this being a zone for child sexual abuse, especially for undocumented families, and mental health crisis among young people—and, of course, housing insecurity.
Housing is an especially big issue out here; many of the workers who make it possible for these wealthy communities to function can't afford to live here.
Bonnie talked a lot about the absence of affordable housing and what that means. She was born here, in Southampton, a later product of the Great Migration—people came from the Carolinas to New York and then out here, and worked in landscaping, domestic labor, farmwork, union work. In our conversation she talked about growing up here and there being enclaves for working-class people.
People of color could inherit their elders' properties here, non-reservation properties, but there was no work unless they were willing to clean houses, do the work that their parents broke their backs doing that they sent them to college so they wouldn't have to do. There is so much social isolation that is experienced here. Bonnie talks about being a young person with absolutely no way to even buy a small property, how there were rentals available because no young couple could buy anything. Just basic, societal-balance type stuff.
My thesis work taught me about the "informal economy." I learned about how the informal economy upholds the formal economy, so the people who do all of this work with no social protection, no safety net, the people who are most likely to absorb punitive responses from the state for being undocumented, for working for people who benefit from tax avoidance and enjoy pensions and all the support of the formal economy—all that is upheld by the informal economy, the people who are living under the most precarity. These are the people I descend from.
So it's a fragile ecosystem here, one that's now overwhelmed by sewage and other infrastructure issues with the exodus from New York during Covid. There was a time when working people, inside of this social hierarchy, could live here and be of service. And now, as Bonnie would say, everything has changed.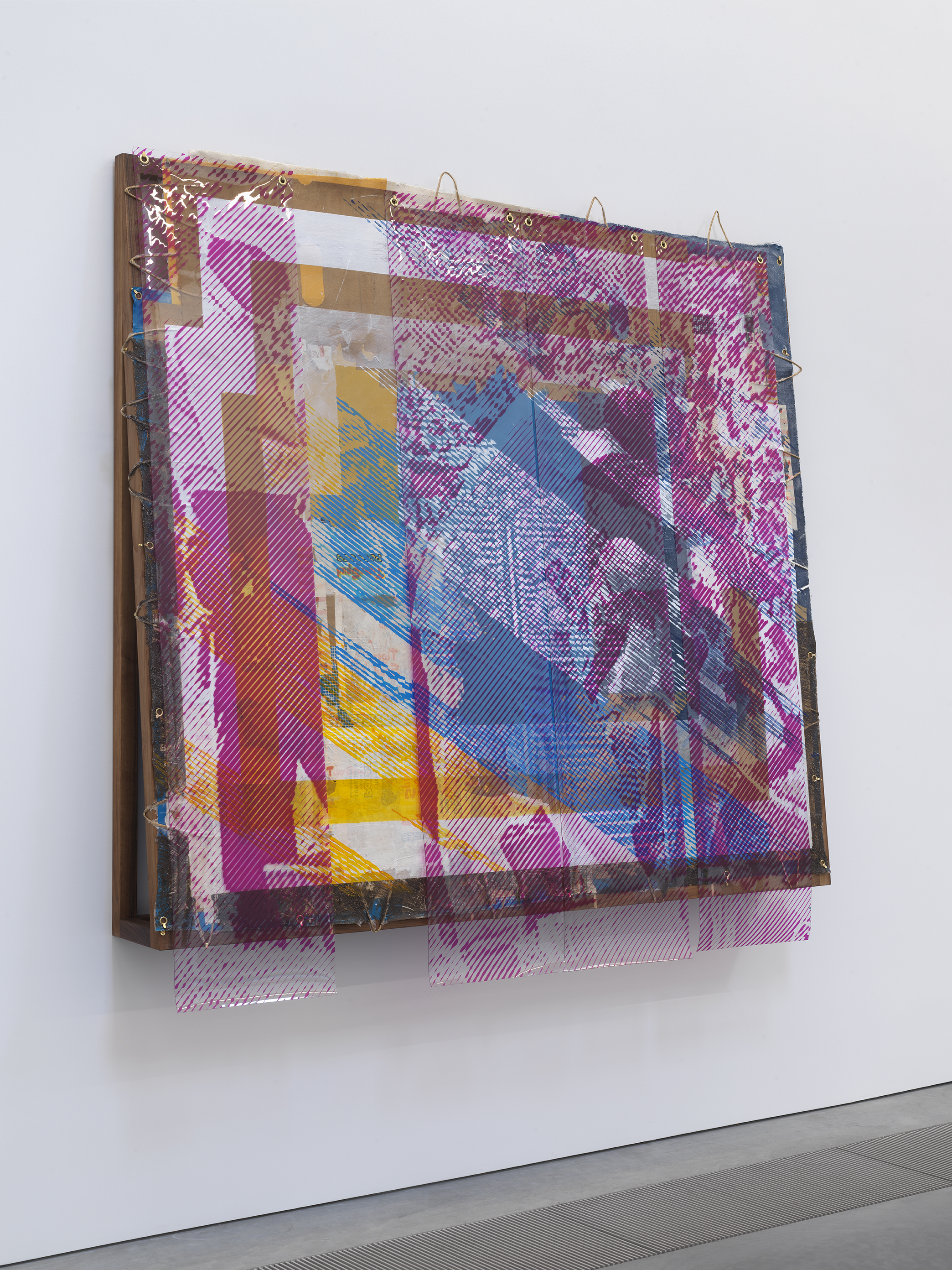 One particular focus of your project, as the title "The Land Claim" suggests, is the Indigenous community on the East End, which includes the Shinnecock Indian Nation.
The language of the land claim is historically tied to the plight of the Shinnecock people, all the speakers of the Algonquin language out here and their descendants. But there are land claims all over this country and Canada. It was Kelly Dennis, a Shinnecock tribal committee member and attorney—she was working as the artist residency coordinator at Watermill—who started telling me about the land claim when I was here. But the issue of claims made on the land is consistent throughout all of the conversants, given the length of time their people have been here. Of course the Shinnecock people can be traced back 10,000 years, but there are languages everyone used around their relationship to the land.
What was poignant for me was that our conversations did not reduce the land to a site of commodification. A lot came up around burials, especially with Georgette of the Eastville Historical Society, and of course the Shinnecock people whose ancestors are buried everywhere here but especially in sacred spaces that are still contested. This is a known archeological site, for human history. As a scholar, I am stunned by what people have continued to experience here.
When Kelly told me about the land claim, what stuck out to me about that title is that although there is historic specificity that is tied to the Shinnecock people and other Indigenous people here, I saw an echo of those words, "the land claim," across all the conversations I had had. They centered around the work of women, the sacredness of the land, and the significance of generational experiences of labor.
In the paintings you're making a material connection to the site, with wampum dust and soil from potato fields incorporated into the works. Why is it important to you to have that kind of concrete connection, as well as the extensive archive of interviews and photos?
While I was in Athens, Greece for six weeks, with the ARCAthens residency program, one of the founders took me into the quarry that supplies marble for all of the sacred monuments. I found a perfect little pile of marble dust. I brought it back to the United States with me, and I started using it to embed into these surfaces when I was making work questioning these narratives of democracy.
With these works, I asked Kelly if here were any granite quarries around—anywhere I could get some dust of some sort. And she told me about the dust and material left over from the cutting of wampum. One of her coworkers who is also Shinnecock is a wampum carver, and he collected some of this byproduct and put it in a bucket. I had no idea even where to begin—it was like a ceramic slip, it was wet. I put it out on trays to dry in the sun. One of the things I was frustrated with was the slowness of the drying. I would go have lunch and come back and just hope that it would be dusty like the marble dust from Greece, but it's not from a mountain, it's from the ocean. Wampum is from seashells. I had to accept that the wampum was wampum, and not marble dust. I came back one night to check on it and started scraping it off my metal putty knives, and I started to see it sparkle as it fell into the bucket.
The whole process helped put my head back on straight about what's going on here and why, and who I'm doing this for and what I'm doing this for.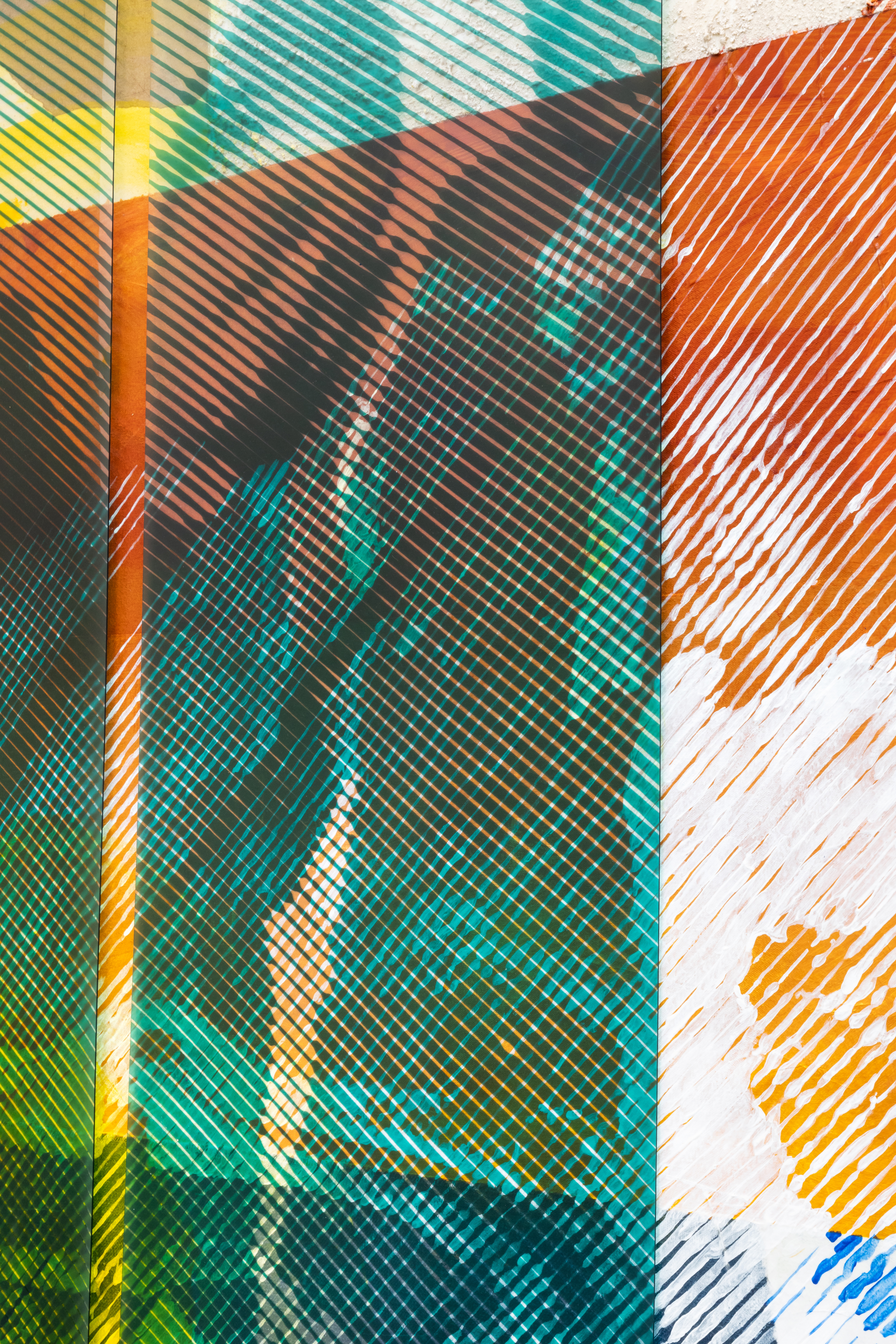 The paintings in the show were made out here, during your residency at The Watermill Center. What was it like working there? How did it influence your process?
Living at Watermill for the last couple of months I was surrounded not only by the forest, but also by Robert Wilson's collection of objects, some of them sacred, from all over the world. In the dormitory where I've been living, there's a collection of Japanese theater prints. I knew I wanted to take that influence and drop the color interactivity down into earthen tones, which I hadn't really done yet. The work in the Whitney show had been very bright, and I knew I wanted to activate something else.
Color has been an issue of angst for me for a long time. I never felt like I knew what to do with it, how to use it in a way that was meaningful. When I got to Cooper Union, I stopped using color entirely. I disallowed myself access to any color at all, to force myself to deal with materials as they were. Steel, paper, plastics—if there was color it was browns and ochres. And I was very, very broke when I came to New York, so I had leftover paints from other mural projects.
Years later, when I was at Yale, I reread Josef Albers's Interaction of Color while studying books about educational equity that no one else was checking out of the law library. I realized that there was a linguistic overlap between how color was being described in these texts and these court transcripts and "Interaction of Color" in terms of notions of boundary and primacy and optical illusion. Now, when I talk about color, I'm seeing nuance that I didn't before.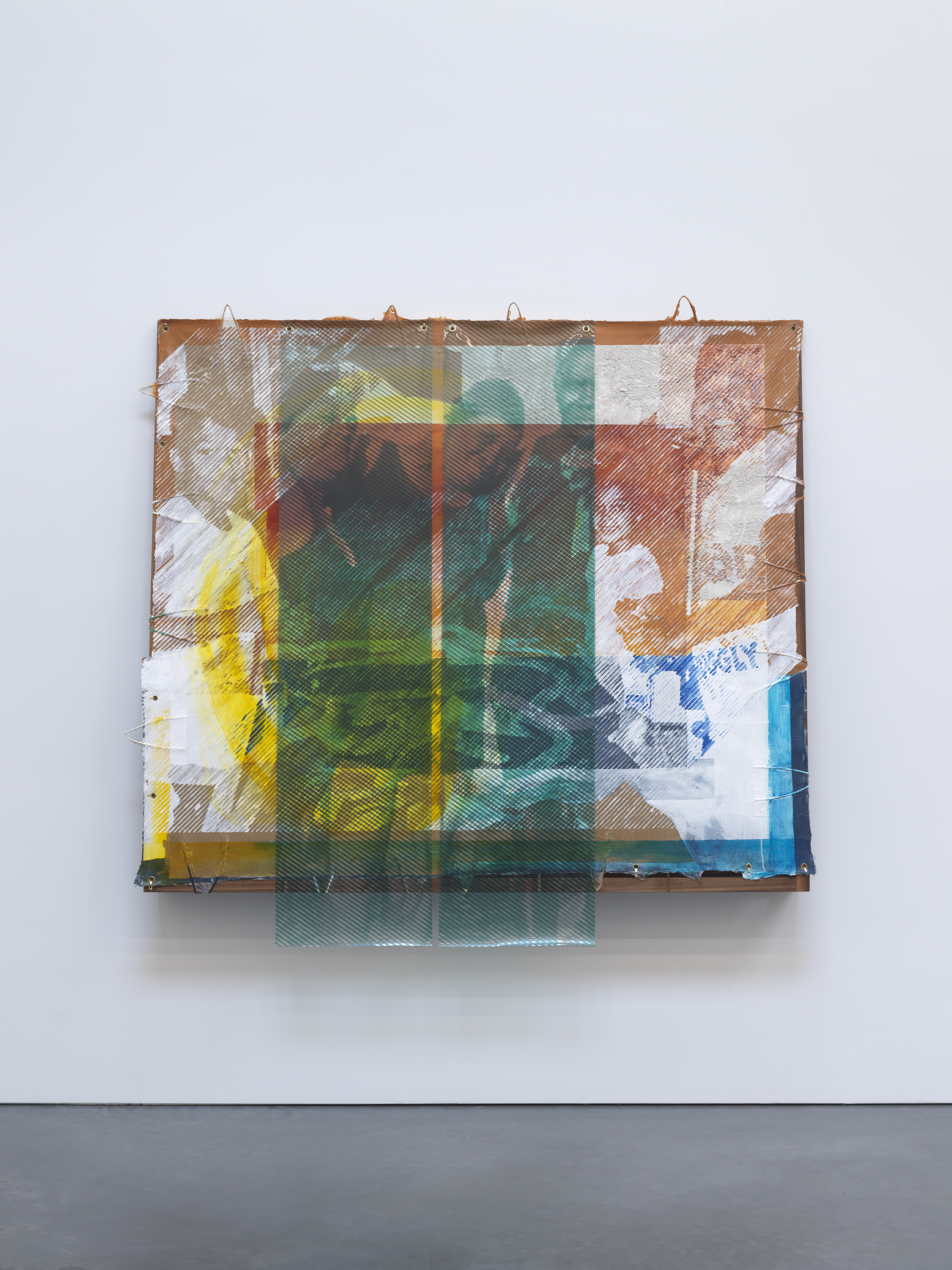 The Hamptons have hosted many celebrated painters over the years, including Pollock and de Kooning. Was this art history, which has been centered on white, male abstract artists, on your mind as you were working out here?
No. But I would say that abstraction and indigeneity are not mutually exclusive, and whatever these issues are of exclusion or absence, they're institutional and not inherent to the nature of the crafts themselves.
My more formal excitement around abstraction happened for me when I interacted with a Barnett Newman painting for the first time in New York as a student. Someone told me that the appropriate term is "aesthetic arrest." When I encountered Newman for the first time, his Vir Heroicus Sublimis at MoMA, I had an aesthetic arrest. It stunned me. I had to sit, I had to stay with it. It made me mumble to myself. Looking at East Coast Ab-Ex history in little black and white plates in the art history books I had access to in high school, I had been unconvinced. But when I had this full-body interaction with the Newman I couldn't deny that something had happened.
Later, as a Yale student, I spent the summer in Texas—the summer that Sandra Bland died in a Texas jail after being pulled over for a routine traffic stop. All these things were happening to Black women and girls, and I was very aware of how unsafe I felt moving about by myself or being out in public unescorted. I spent time in the Menil Collection and the Rothko Chapel, and I remember seeing how people would sit and stay with that work. They somehow knew what to do. I was like, how do you know what to do?
That's striking, that your physical experience of abstract painting is connected to experiencing anxiety and vulnerability around transportation.
Transportation is linked to everything else.