The Frick Collection has long been a place to create lasting, intimate relationships with favorite artworks; many of its masterpieces have not changed their position in the Beaux-Arts mansion on 70th Street since the Gilded Age industrialist Henry Clay Frick willed his collection to the public in 1919.
That deep sense of familiarity has now been shaken up, in the most spectacular way. As the museum embarks upon a major renovation, it has transferred much of its collection to a startlingly different setting: the Breuer building on Madison Avenue, which formerly housed the Whitney Museum and the Met Breuer. This Brutalist concrete structure will be, for the next two years, the place to commune with Frick's celebrated Rembrandts, Vermeers, and Van Dycks, along with opulent decorative objects and furnishings that are suddenly detached from their domestic functions.
Working with Selldorf Architects (the same firm handling the 70th Street renovation), the Frick's curators have made some surprising choices. They have embraced geography and chronology, guiding principles at many other museums but not usually in Frick's house. And, perhaps even more noticeably, they have deferred in places to Breuer's 1960s architecture and installed some over-the-top artworks in stark, geometric settings. The Rococo painter Jean-Honoré Fragonard's Progress of Love painting cycle is illuminated by one of Breuer's recessed asymmetrical windows; Giovanni Bellini's St. Francis in the Desert has another windowed gallery all to itself, a spare and meditative space without the distractions of the Titians and Holbeins that surrounded it in Frick's mansion.
As he prepared for the Frick Madison's public opening on March 18, the museum's Deputy Director and Chief Curator Xavier F. Salomon, who organized the current display with Curator Aimee Ng, spoke to Artful's Editorial Director Karen Rosenberg about moving the collection into its sleek new rental home.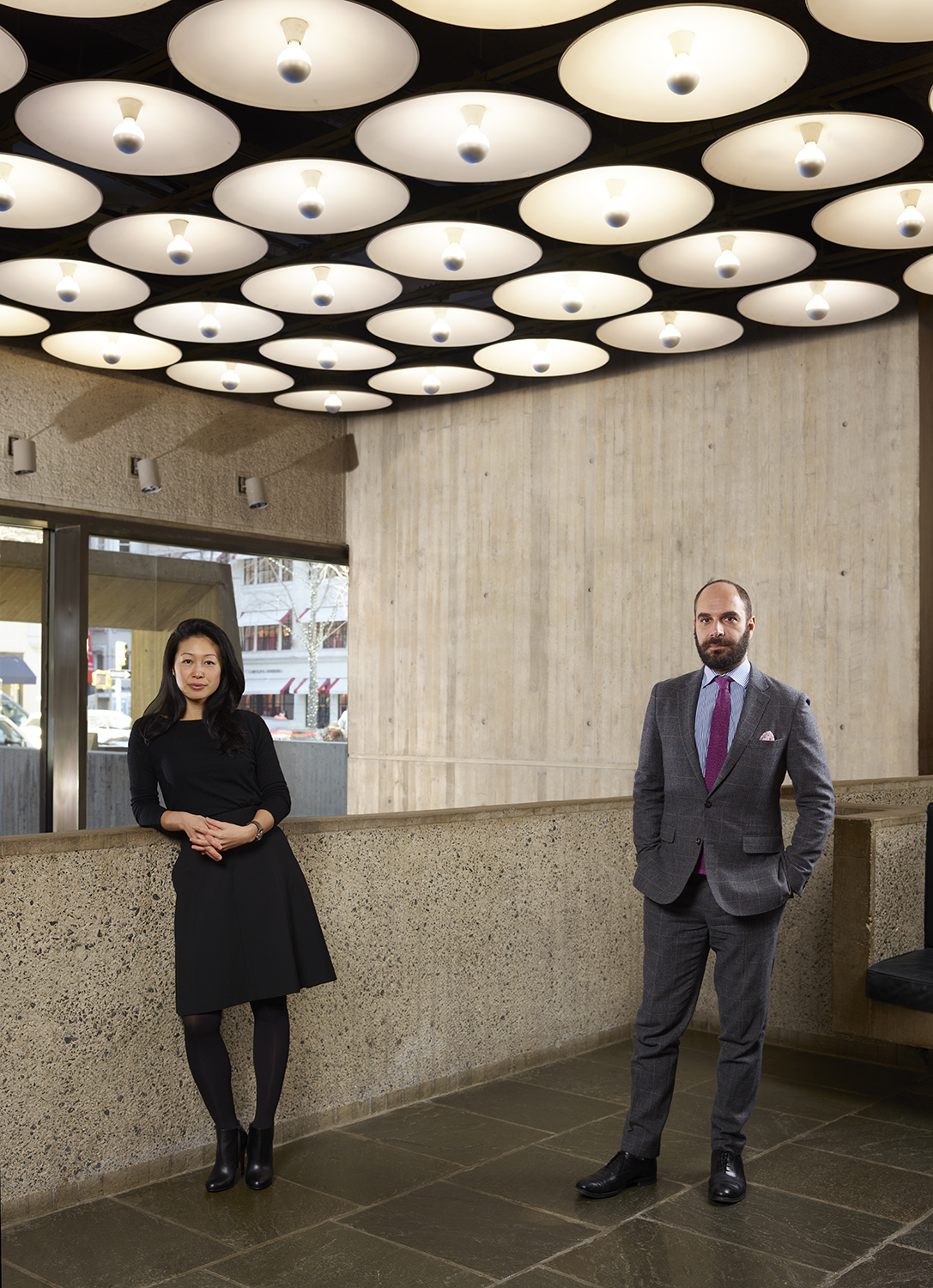 Karen Rosenberg: As a curator, the opportunity to play with artworks that had more or less been fixed in place in the Frick mansion must have been wonderfully liberating. How did you first approach this new freedom?
Xavier F. Salomon: There was more fear than liberation! If we had rented or been given a museum that had more of a Beaux-Arts style, probably we would have installed it more like the house. But we were really responding to what we had, to the Breuer. And I think the Breuer deserves a lot of respect as a building for what it is, a great 1960s modern architectural masterpiece. We really wanted to highlight that and respect it.
As soon as we started discussing the Breuer, I kept thinking about some of the architectural features of the building—for example, the great windows. I thought, how do we integrate that with great works of art? I had this vision from the beginning, to pair one of the windows with our Bellini and just have the painting, the window, a bench, and nothing else. 
What did you learn from the museums that had been in the building before, the Whitney and especially the Met Breuer, which also had historical shows of European art?
We learned a lot from both the Met and the Whitney. We were in touch with curators at both museums, architectural historians for the Breuer building, and a number of experts in other fields. It was challenging to install an entire collection in a building that was totally alien to us, so we really needed the feedback of the Met and the Whitney on this. They were helpful all along and gave us great tips.
You have mentioned that you were also looking at other museums with Brutalist architecture, such as the Museu Calouste Gulbenkian, in Lisbon, and the Kimbell Museum in Fort Worth. What did you take from them?
The Gulbenkian and the Kimbell were two of the big inspirations, along with the Museum of Fine Arts and Archeology in Besançon, France, which is also a Brutalist building a little bit like the Breuer. We took tips from all of them, even though they're all somewhat different.
The Kimbell has travertine walls and a different type of light. To me, it's one of the most beautiful museums in the United States. The Gulbenkian also has a collection that includes decorative objects like Asian objects, porcelain, and carpets, and was very inspirational for those areas of our collection. And what I loved about Besançon was that a lot of the works are actually hanging on the concrete—they have a great Bellini on concrete. I thought, wouldn't it be great to have our own Bellini on a concrete wall? Of course, we soon realized that the Breuer building doesn't actually have concrete walls inside the galleries. It's the public spaces, the exterior, and some service areas like the staircases that have concrete and stone. So we abandoned that idea.
I think the biggest thing we learned from the other museums was the rhythm—when you have such important and characteristic spaces, you need to create a pace through the collection. I think it's something that all of those museums do very well.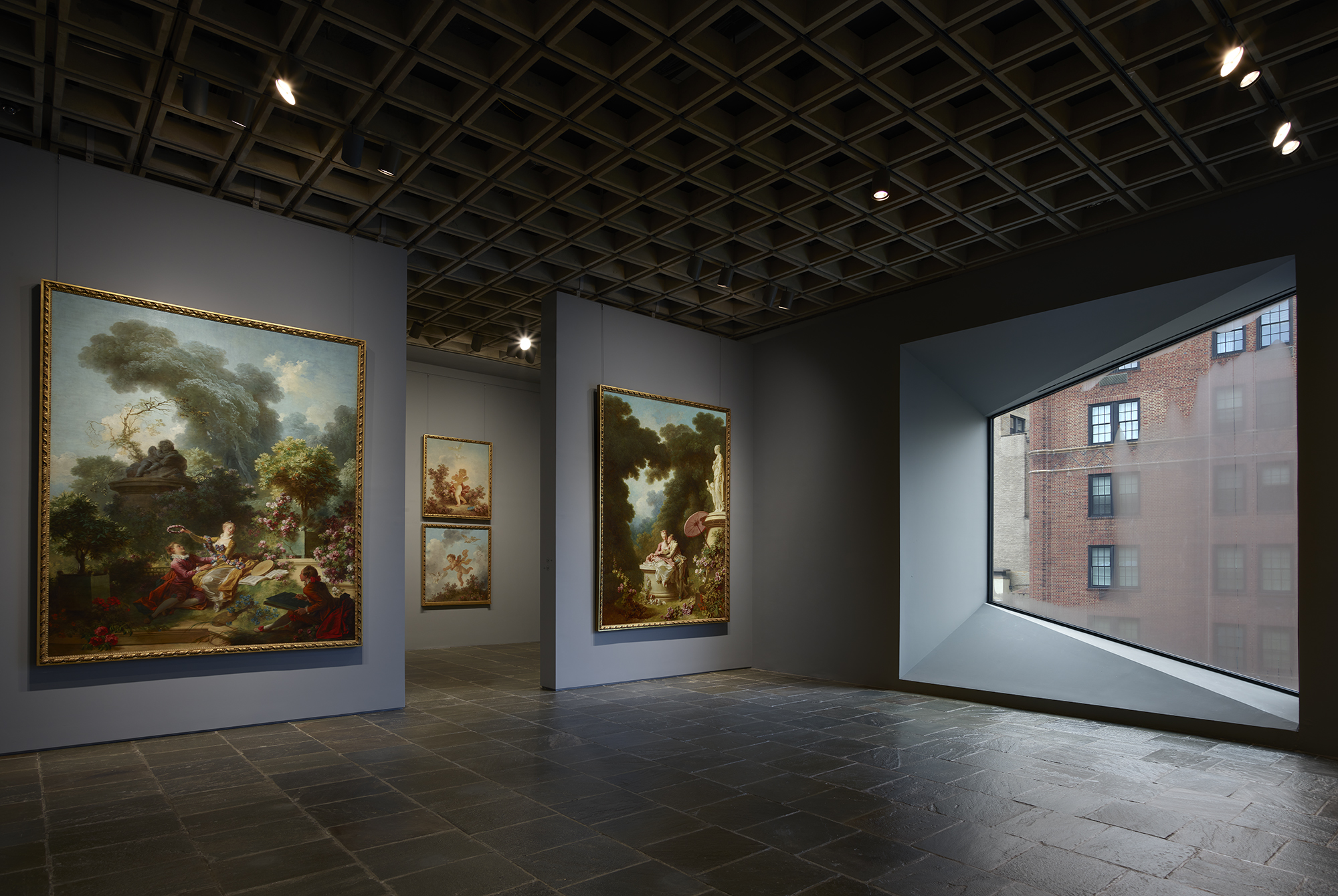 I heard that you also took inspiration from a visit to Marfa, Texas, home to Donald Judd's installations, on your way to see the Kimbell. That would seem to be a strange precedent for the Frick!
I've been to Marfa now about three or four times. When I explained my vision for Frick Madison to some of my colleagues, I said we need to look at Minimalism and how you can have fairly simple-looking objects, let's say a great Donald Judd sculpture, in a large space by itself with nothing else. Everyone was a little skeptical—you know, we're used to a house building. So I proposed this idea of a group trip to Marfa and the Kimbell.
Something that Judd does so beautifully in Marfa is having a single strong piece in a large space. And what I was arguing, and I'm still arguing, is that you can do the same with Old Masters. You can have a very spare room with a great Bellini or Rembrandt by itself, and it has the same wall power and the same strength of a great Judd or Twombly or Rauschenberg. I was also thinking of the Rothko Chapel in Houston, as inspiration for what is in a way our Bellini chapel.
One other example that comes to mind, in terms of the more practical challenges of creating a temporary home for some of the museum's most famous works, is the Museum of Modern Art's temporary outpost in Queens during its renovation in the early 2000's. Was that something you were thinking about?
MoMA was an example for us from the beginning because it's the only other museum in New York that closed for a substantial amount of time and transferred the collection somewhere else. From the very beginning, we discussed how we could keep the house open to the public while we were renovating. It became obvious very quickly that it was not going to be safe for the public, the works of art or the staff. The minute we made that decision to close, MoMA in Queens was a model. But the space there wasn't so different from MoMA itself, in the sense that it was largish galleries with white walls. The move from the mansion to the Breuer is a bigger jump. I mean, imagine moving MoMA into the Frick on 1 East 70th Street.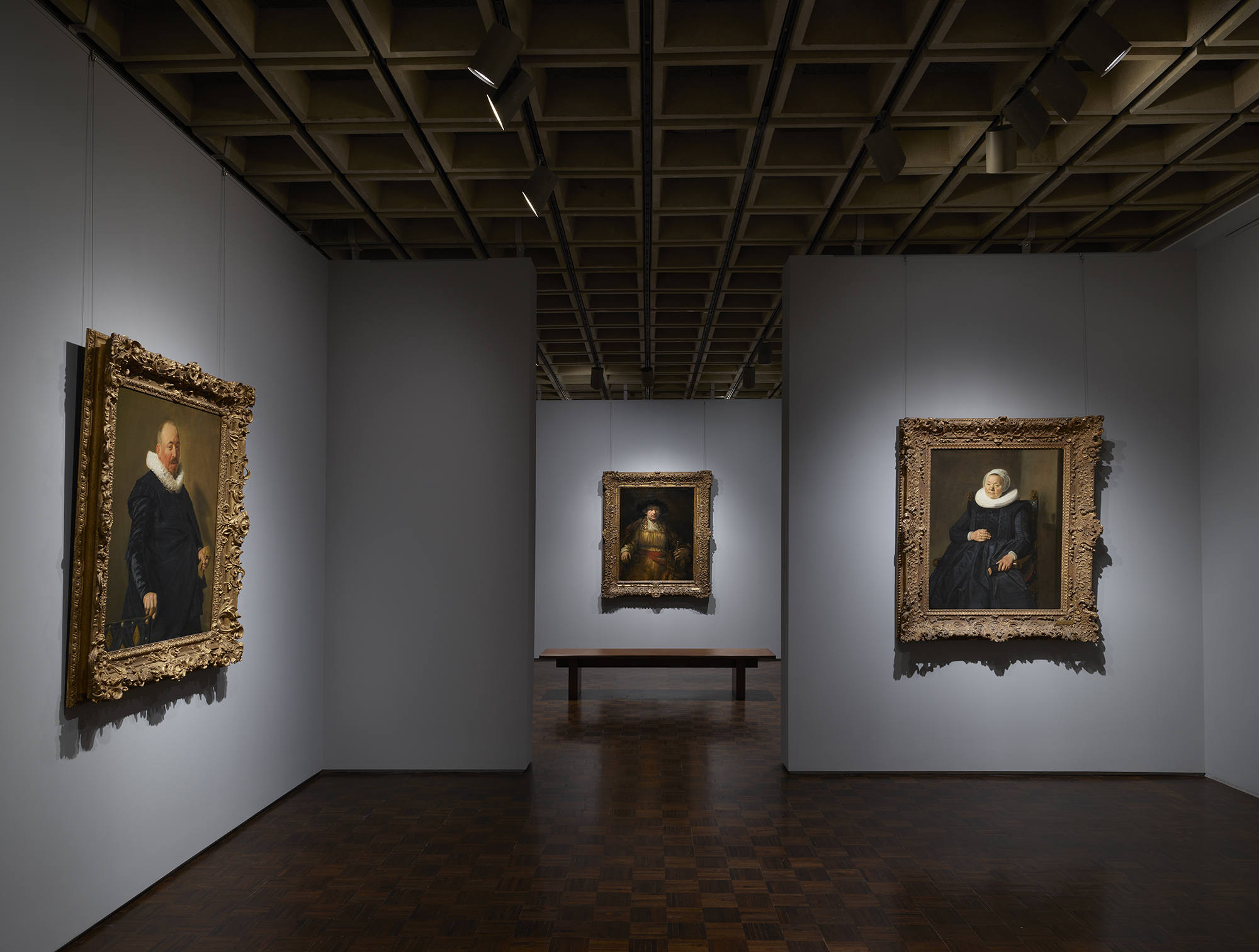 What was the biggest challenge of the installation?
XS: One of the difficulties was dividing the three floors by geography. Our collection is not equally divided between Dutch, Italian, and British paintings. The British section, and to some degree the French one, are the largest. But we only have one floor for them. So the fourth floor is where we had to make some sacrifices, and that was the floor that we kept redesigning and changing and trying to see if we could fit more into it. There are a number of important pictures from France and Britain that we were not able to show.
But the biggest challenge, of course, was the pandemic—that's not something we were planning three years ago.
The Frick's virtual video programs, such as "Cocktails with a Curator" in which you and other curators discuss a single work over a drink, have been very popular during the pandemic. Did the experience of working on these programs shape any aspect of the Frick Madison?
I think they shaped each other because both things came about around the same time. This idea of focusing on individual works or groups of works is, in a way, what we've been doing with "Cocktails with a Curator." In a way, I see the various episodes almost as an illustration of what we're doing in some of the rooms, and how we are putting things in contrast or conversation with one another.
I think it all goes back to the million-dollar question at the moment, which is, how is art from Europe from 1200 to 1900 relevant to our lives today? I firmly believe that yes, these things are relevant. There are many problematic things about art produced in the past. But we have to be brave and confront those things. So both the installation and "Cocktails," I think, have been about looking at works of art in a more complicated way, as works of art that are inspirational but at the same time are also making us confront things about human beings that we don't necessarily like and should learn from.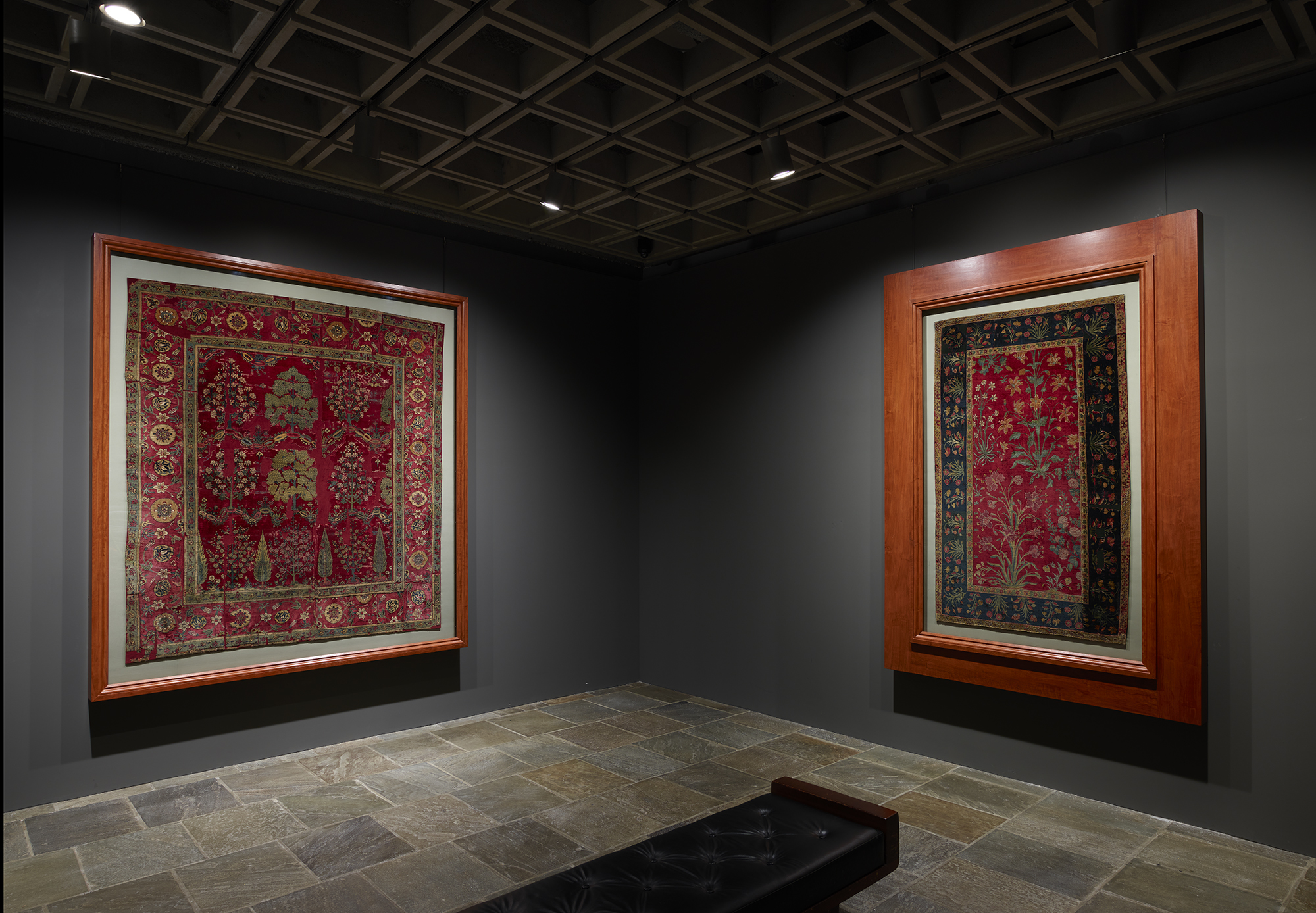 Are there specific parts of the Frick Madison installation that you have in mind here?
We wanted to show that there was communication between European art and art from other countries—in the juxtaposition of the Italian artworks with Indian carpets, for instance, and the room where we have Asian and European porcelain mixed together. They show that these are complicated issues which have all sorts of things to do with colonialism and imperialism, but at the same time there's also an exchange. And it's about curiosity between different cultures, as well as misunderstandings between different cultures. Through the history of porcelain or the history of the representation of Asian textiles in Italian paintings, we can open some of those windows.
The Frick is as much about absences as it is about presence. I think we have to be very open about that and understand that those absences are there. We have been doing a lot of online programming about them. We've been trying to talk, for example, about the role of women in the art world in the past in Europe. The history of women artists in European history has been a tragic one, and that is a deeply uncomfortable thing for us to understand today.
At the same time, we have the opportunity to show some of these moments of great women working in the arts in Europe. We have enamel pieces made by the only woman who ran an enamel workshop in France in the 16th century. We were recently given two amazing pastels by Rosalba Carriera, a woman who was an incredibly successful international artist in the 18th century. She ran the family business, as a single woman. Having these examples up helps to start having some of these conversations.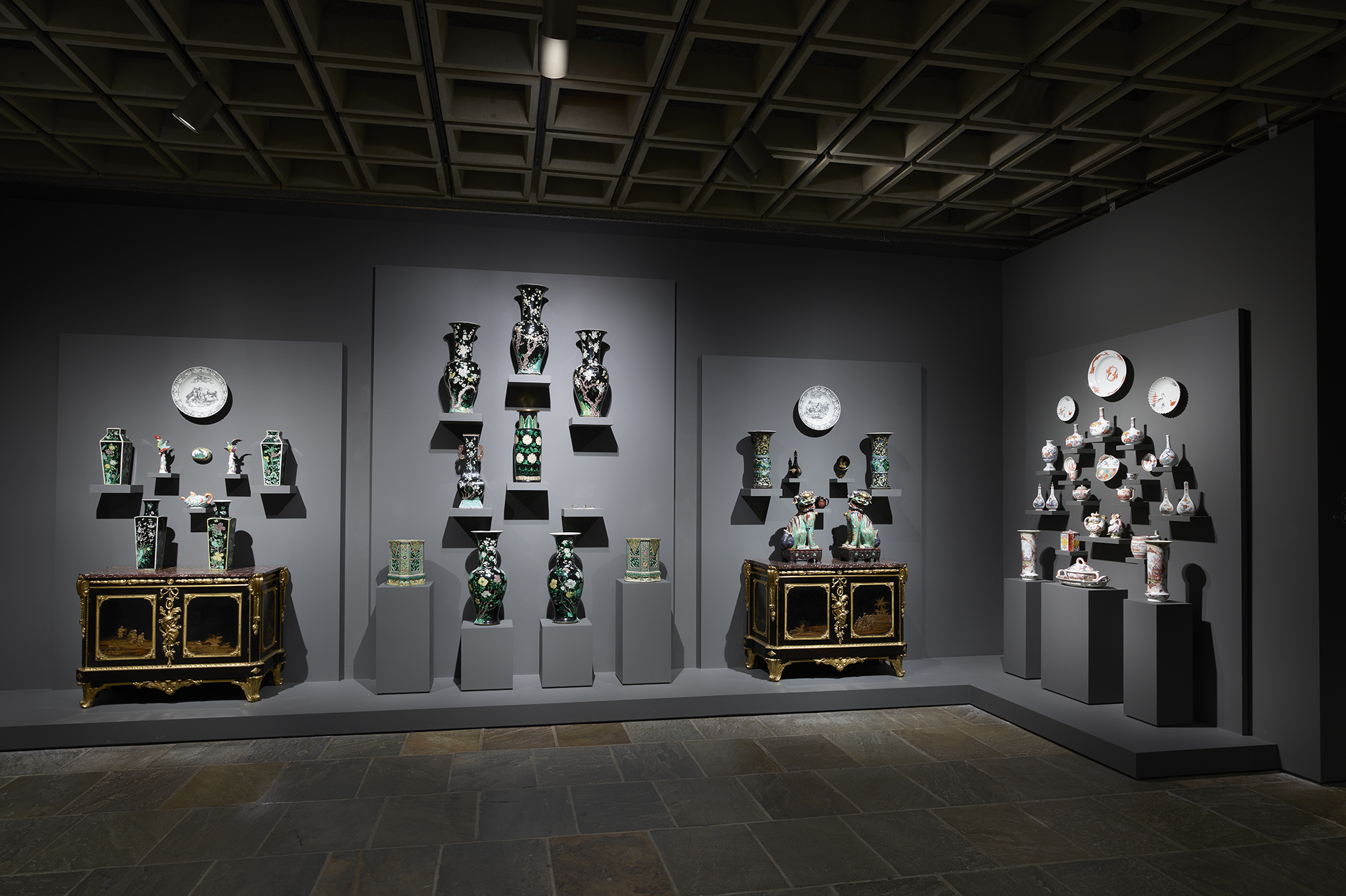 Many museums are working through these issues of absence and presence right now, but the Frick has particular challenges as a museum reflecting the tastes of a Gilded Age male collector and industrial magnate.
I don't want to shy away from that. We are the creation of a rich individual from the late 19th, early 20th century. A complex individual, who was involved with a lot of controversial and, let's face it, very bad choices in terms of what he did during his lifetime, but also an individual that at the end of his life decided to leave this treasure to the public. And I don't think we can dismiss that very easily. He had a choice. He could have left all of that art to his kids, he could have sold it and spent lots of money. When Frick left the museum to the public, he willed it to 'all persons whomsoever.' That, in 1919, was a huge statement.
What do you think Frick himself would make of the Frick Madison if he could see it?
I'm not sure he would like it—I can't imagine someone like Frick liking a modern building like the Breuer. But Frick was someone who constantly reinvented his interests, who started out buying art that was quite traditional and then moved to buy very different things and ambitious things. So I think he probably would have understood it. I definitely think he would have liked seeing the strength of his collection so clearly exhibited. For a small museum like ours to have three Vermeers, a room with eight Van Dyck portraits and seven Gainsboroughs, and two of the greatest Turners in the United States, is unbelievable. The strengths of the Frick are very well presented, I think, at Frick Madison, and I think Frick would have really liked that.
The other thing Frick would have liked is the fact that we fought to keep the collection visible to the public during the renovation. That's something that was very important to him. During his lifetime, he loaned works to a number of exhibitions and was clearly keen to show off his collection.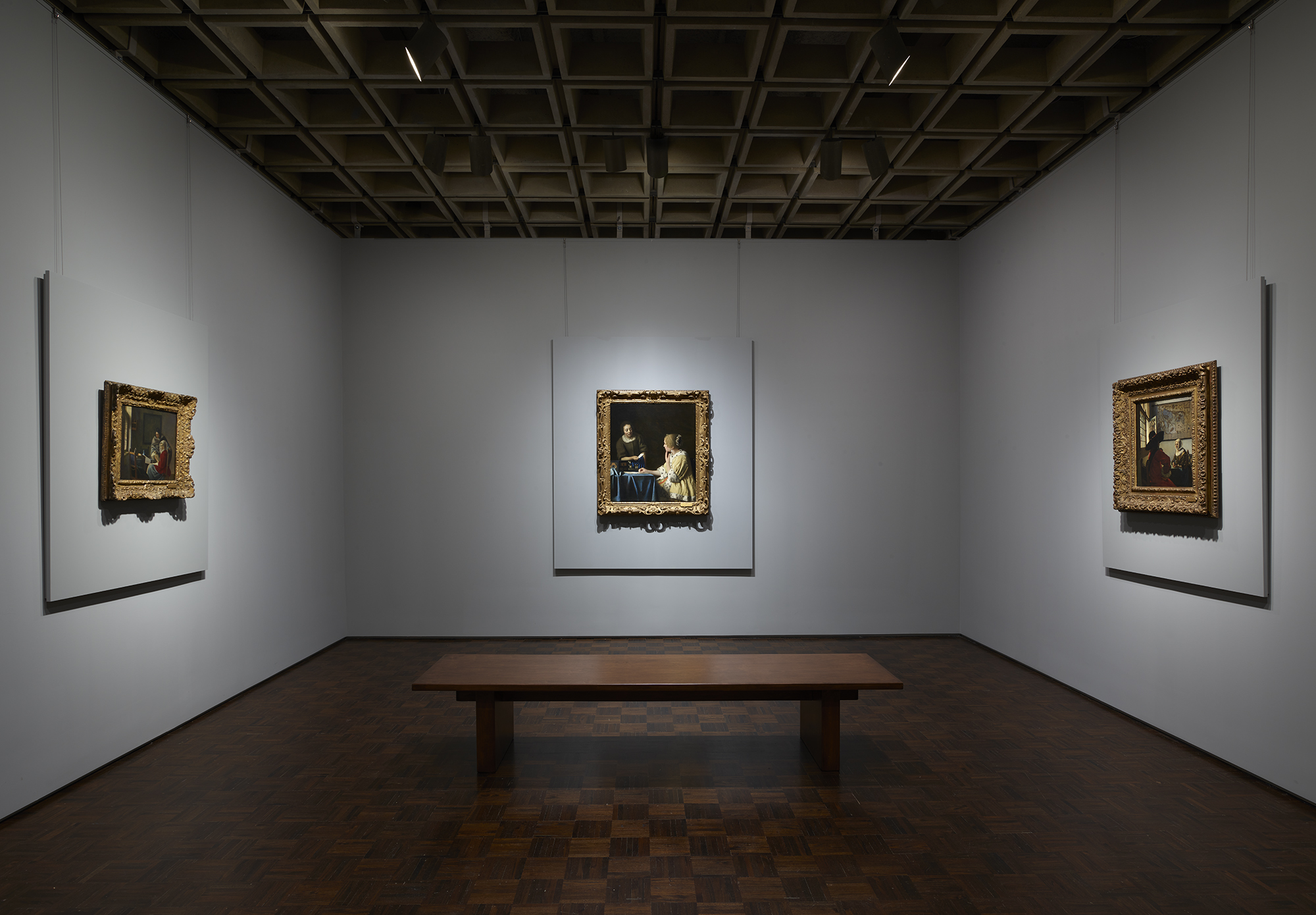 Is anything about the Frick Madison going to translate back into the new Frick, once the renovation is complete? Will you keep anything you learned here?
The Breuer is helping us rethink how we're going to install things in the house. The first floor is going to be more or less exactly as it was, with some slight changes. You know, the Frick has never been a place where everything has stayed in the same spot since Frick died. Things have changed quite dramatically. I always tell people, and they're surprised to hear it, that Frick never saw the two Turners in the West Gallery. He had them in much smaller rooms, where frankly they looked pretty terrible. There were certain things that were changed for the better. I think we can still do that. And with the opening of the second floor, we can do a lot of things which will take the lead from Frick Madison. 
What about the visitors—when the Frick reopens, what will people bring back to it from their experience of the Frick Madison? I'm thinking, here, of people who really know the Frick Collection intimately and really feel at home there, like the art critic Peter Schjeldahl.
I hope people will be able to see some of their favorite objects in a different light and notice other things they haven't noticed before. I've had members of staff who have worked with the collection for twenty years asking, now, about objects they felt they had never seen before. That, to me, is one of the great success stories of the project, is that suddenly these things are visible.