2020 may not have been an easy year in which to venture forth and see art in person, but it has brought us a renewed appreciation of art books. Spending time with a well-crafted one is perhaps the next best thing to walking into a museum, gallery, or studio, especially for those experiencing online-viewing fatigue. With that in mind Artful has chosen five titles to inspire travel later on and discovery right now—of an off-the-beaten-path art destination; of influential collectors and the artists they love; or of a new angle on familiar objects; or of the behind-the-scenes figures who make the art world turn.
Hollywood Arensberg: Avant-Garde Collecting in Midcentury L.A., by Mark Nelson, William H. Sheman, and Ellen Hoobler (Getty, $65)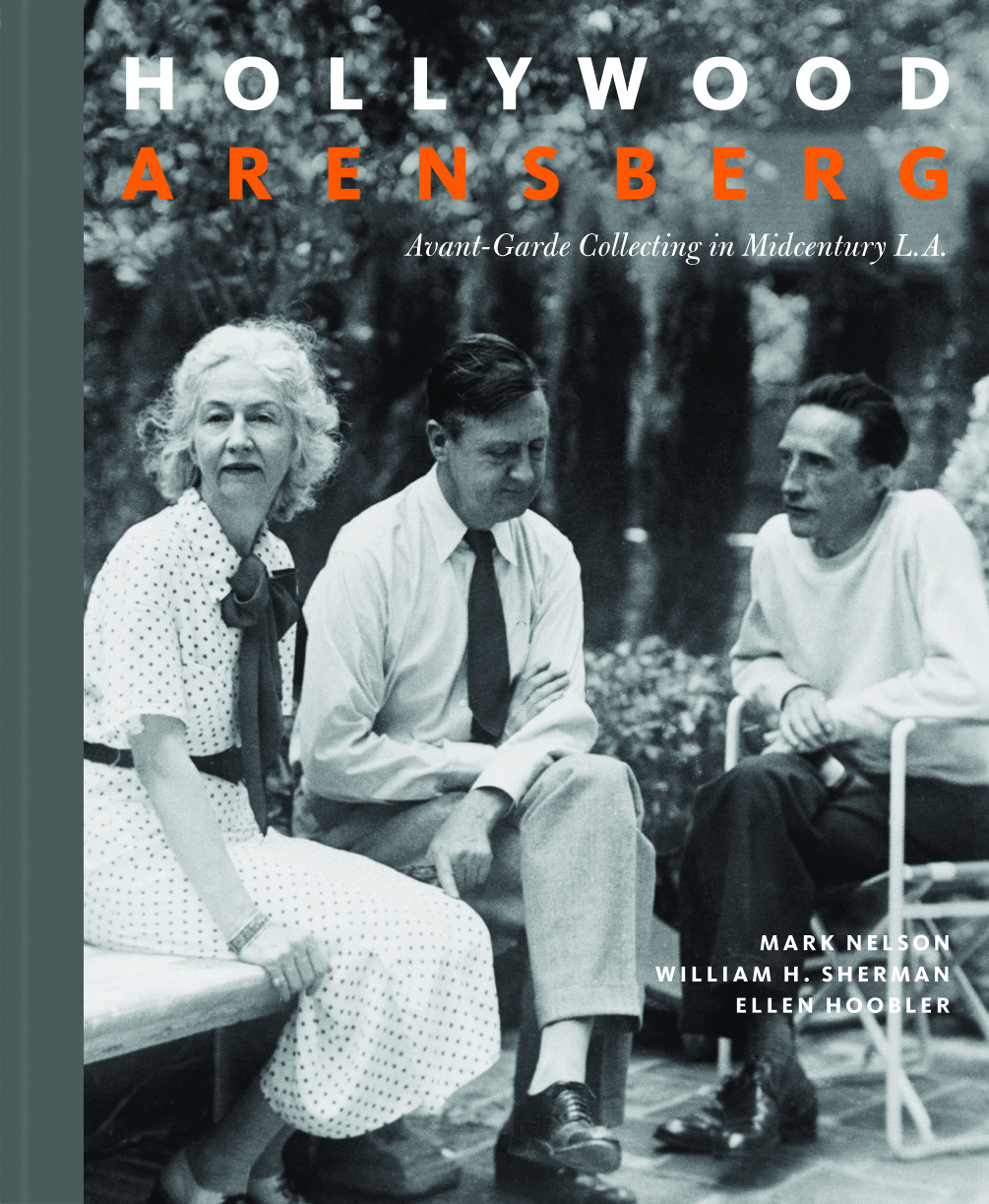 Walter and Louise Arensberg were among the most fascinating, erudite, and deeply invested art collectors of the 20th century. Initially awestruck by the Armory Show of 1913, they went on to acquire the most challenging modern artworks in depth and cultivated a special relationship with Marcel Duchamp, who often visited their home to play chess with Walter and who shared the Arensbergs' interest in art that was cerebral and coded. After moving from New York to Los Angeles in 1921 the Arensbergs also developed a passion for pre-Columbian art, which they installed in their Hollywood house alongside Cubist paintings and Brancusi sculptures.
The Getty's marvelous new book reveals the extraordinary density and diversity of the Arensbergs' collection, unfolding as a kind of house tour in page after page of meticulously labeled black-and-white photographs. Even if you have viewed these works at the Philadelphia Museum of Art, to which the couple ultimately gifted their art collection after deciding not to set up a private museum, it's instructive to see how the Arensbergs lived with some of the most avant-garde pieces of their day.
Young, Gifted and Black: A New Generation of Artists, ed. Antwaun Sargent (D.A.P., $49.95)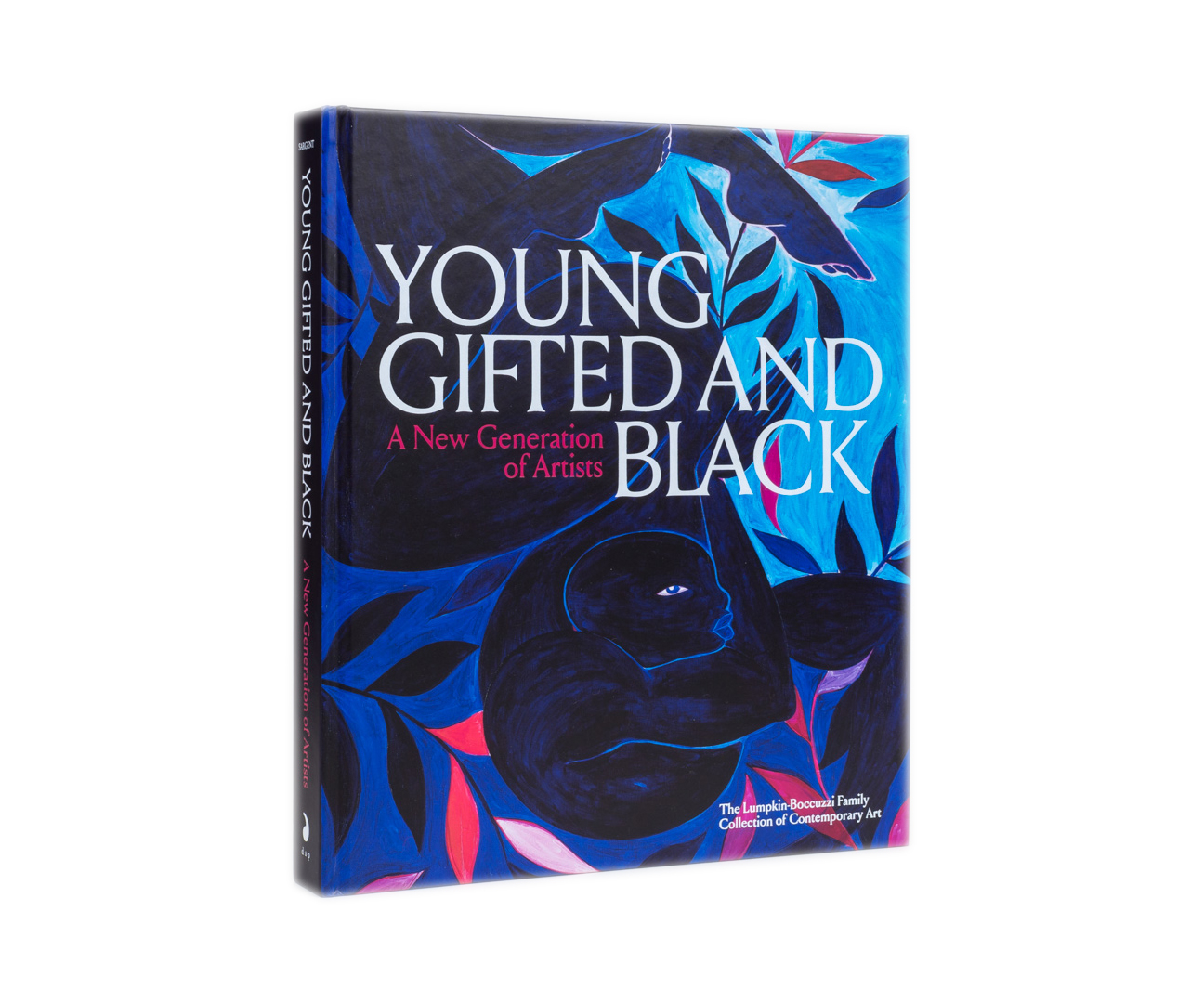 If museums are to continue to diversify their programming, they will need the support of committed collectors. Among those leading the way are New York-based Bernard Lumpkin and Carmine Boccuzzi, who have made it their mission to nurture and advocate for emerging Black artists with their Lumpkin-Boccuzzi Family Collection. They have helped to build an institutional following for Jordan Casteel and Clifford Owens, among many others, at key moments in the artists' careers.
This book, which follows an exhibition of the same title at Concordia College, opens with an introduction by Lumpkin detailing the familial roots of the collection (which took shape after his father passed away in 2009). A lucid essay by the writer and curator Antwaun Sargent and a conversation between Lumpkin and the Studio Museum in Harlem director Thelma Golden provide additional context, as well as inspiration for others looking to "collect with a conscience" (to paraphrase one of Lumpkin's favorite expressions.)
Cooking in Marfa: Welcome, We've Been Expecting You, by Virginia Lebermann and Rocky Barnette (Phaidon, $49.95)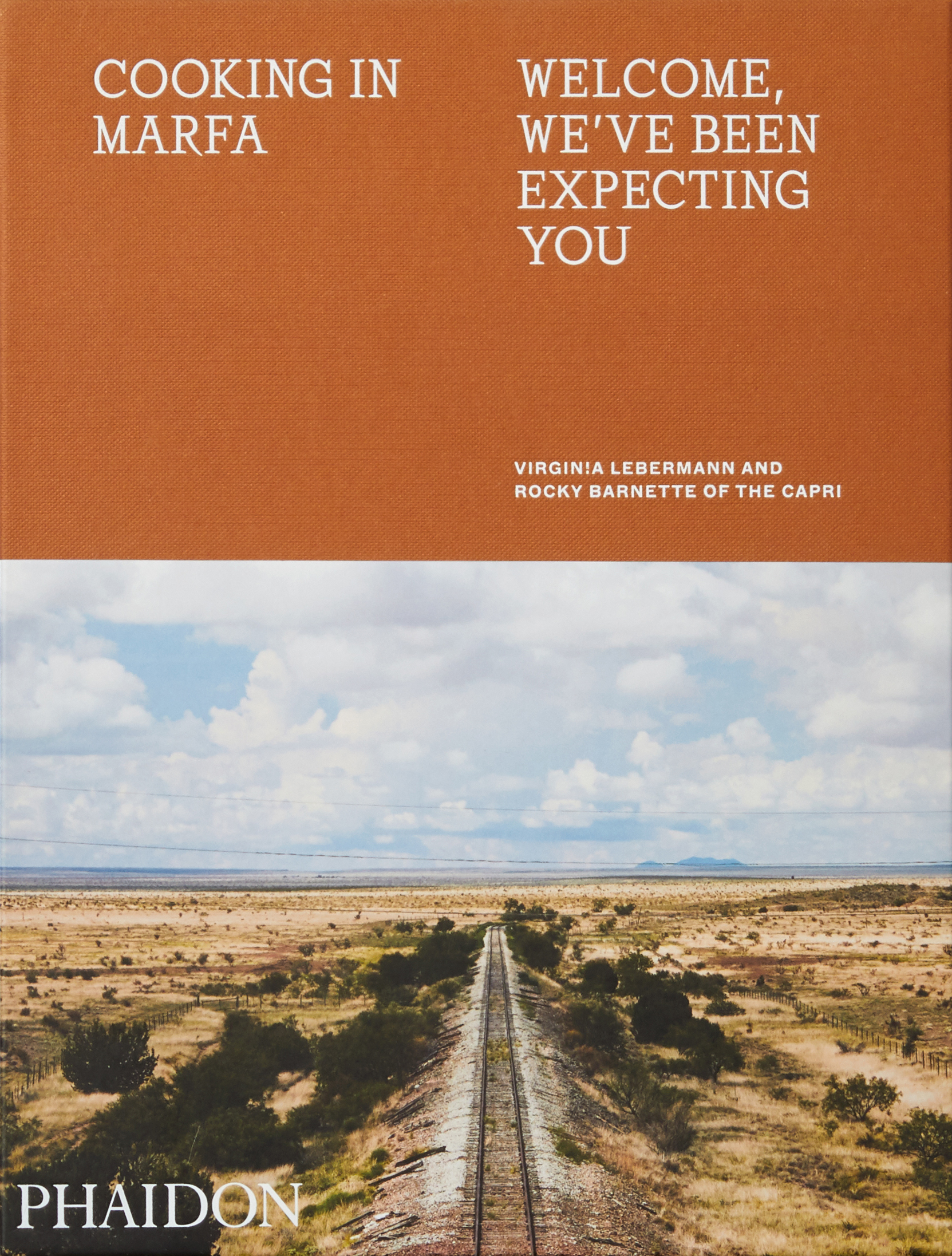 The small town of Marfa, Texas (population 1,800) has been luring art lovers to the Chihuahuan desert ever since Donald Judd moved there in the 1970s and turned a former army base into a sprawling personal museum (now the Chinati Foundation). More recently, the nonprofit space Ballroom Marfa (established in 2003) and a surprisingly diverse food scene have made it an essential, however out-of-the-way, destination for the art cognoscenti.
This cookbook by the proprietors of The Capri restaurant, Virginia Lebermann (also a Ballroom Marfa co-founder) and chef Rocky Barnette, intersperses recipes grounded in indigenous Mexican cuisine with essays that make it a deeply personal introduction to Marfa. "When you place Judd's work or even the work of younger artists in this broader cultural context of landscape and border," Lebermann writes, "one can begin to understand the magnitude of this regional enclave. It is no longer a mystery why this island of high art exists in what people call the middle of nowhere."
A Year in the Art World, by Matthew Israel (Thames & Hudson, $29.95)
The job of an art professional can be as mysterious, to the outside observer, as it is glamorous. What, exactly, does an art advisor do all day? How do the curators of big trend-setting surveys like the Whitney Biennial, or the Venice Biennale, cover so much ground? Artful's Chief Curator Matthew Israel goes directly to the sources to answer these and other questions, interviewing high-level figures in different posts (including some in supporting industries, like conservation and fabrication, that often go unrecognized).
Although there are insightful conversations with major museum directors and globetrotting international curators, some of the book's most eye-opening sections involve figures of quiet influence. The executor of the Peter Hujar Archive, Steven Koch, sheds light on the enormous responsibility of managing an artist's estate and legacy. And a manager at Crozier art storage, Tim Valdez, tells of a collector who rents a viewing room that holds just a single work, which he visits for just a few hours once a year. (Read an excerpt from the book in Artful Magazine).
Sanford Biggers: Codeswitch, by Andrea Andersson and Antonio Sergio Besso (Yale University Press, $45)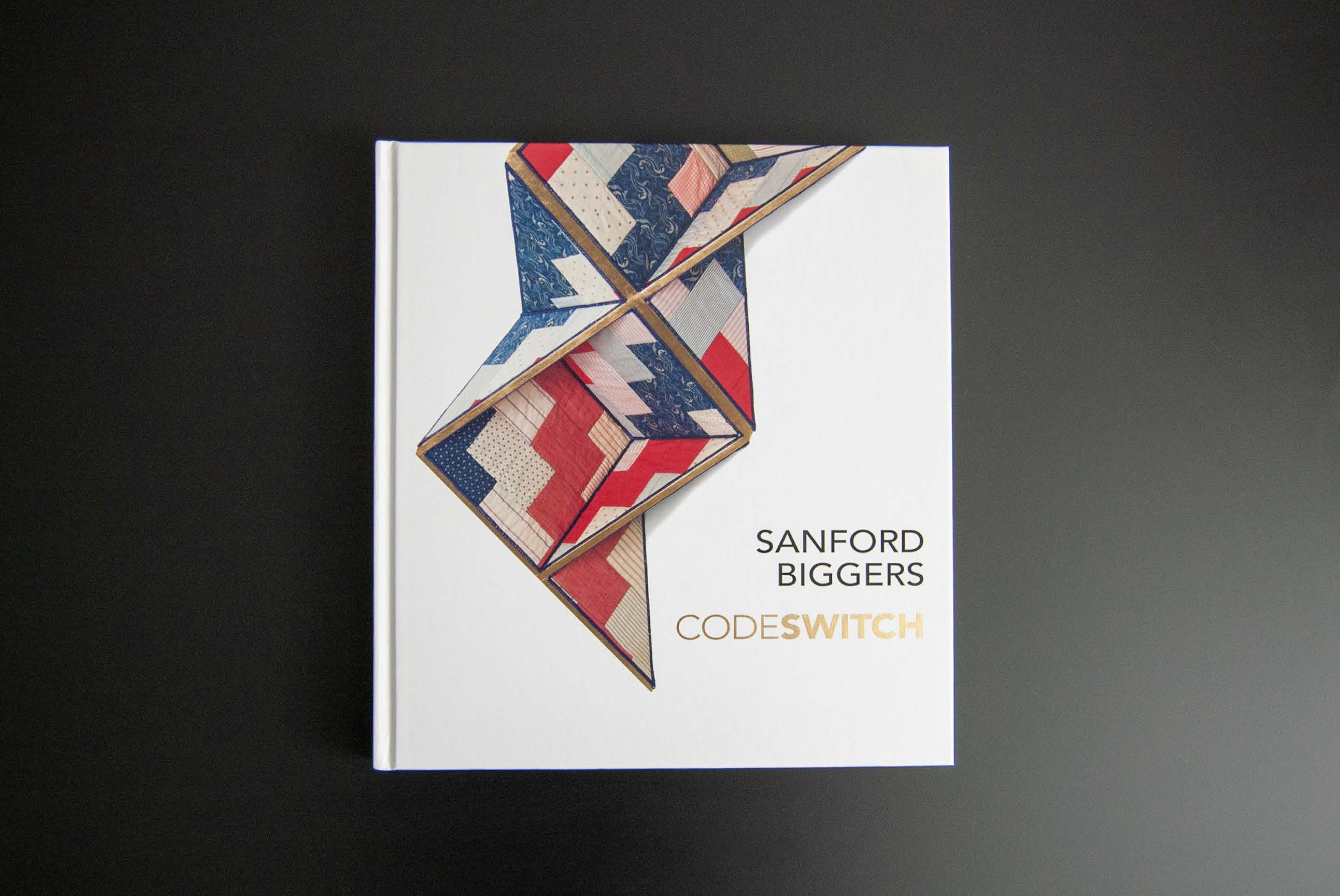 In recent years the art world has been paying close attention to the art of the patchwork quilt, with quiltmakers such as Rosie Lee Tompkins receiving museum and gallery attention. The role of quilts in American history is being revisited as well, as scholars explore the possibility that these objects were used as signaling devices along the Underground Railroad. Inspired by this new research, the artist Sanford Biggers has been collecting quilts and transforming them into new artworks. As Biggers told Artful in a recent interview, "I started to consider myself a late collaborator, taking antique quilts and then embedding new layers of code directly onto them."
The catalog for Biggers's current show at the Bronx Museum of Art explores his quilt series, and the ideas behind it, in depth and with multiple forms of storytelling. In addition to the requisite curatorial texts, there's an excerpt from a book that inspired Biggers (Hidden in Plain View: A Secret Story of Quilts and the Underground Railroad, by Jacqueline L. Tobin and Raymond G. Dobard) and a graphic essay, "Mother Patchwerk," by John Jennings, David Brame, and Esperanza Bey.